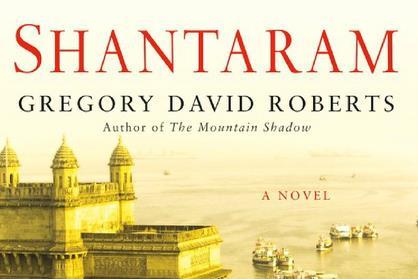 Apple has secured the rights to develop an international drama series based on Gregory David Robert's best-selling novel Shantaram.
Anonymous Content and Paramount Television, which acquired rights to the novel earlier this year, will produce, with Eric Warren Singer (co-writer of feature American Hustle) serving as writer and executive producer.
David Manson (an executive producer and writer on Netflix series Ozark) is also on board as executive producer, along with Anonymous' Steve Golin and Nicole Clemens and Andrea Barron.
Robert's 2003 novel Shantaram has been published in 39 languages in 42 territories and sold six million copies. It is the story of a man on the run from an Australian prison who tries to vanish in the slums, bars and underworld of India.
Anonymous and Paramount also acquired rights to The Mountain Shadow, Roberts' sequel to Shantaram.
Warner Bros reportedly acquired feature film rights to the property in 2004. Russell Crowe, Johnny Depp and Joel Edgerton were at various times linked to a big screen version, though the project did not come to fruition.
At Apple, Shantaram will join a slate that already includes an adaptation of the Isaac Asimov's Foundation sci-fi novels, sci-fi drama See, from Peaky Blinders creator Steven Knight, thriller series Are You Sleeping, a reboot of anthology show Amazing Stories from Steven Spielberg, and a psychological thriller series from M Night Shyamalan and Tony Basgallop.