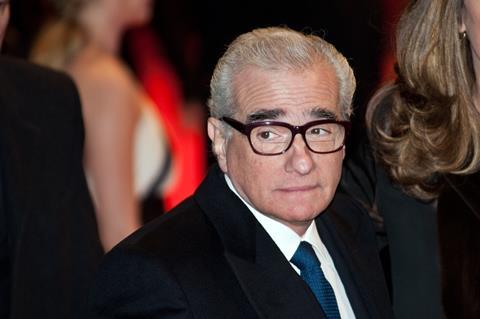 In a major play that illustrates once again the mighty buying power of the streaming platforms, Apple has come on board to finance Killers Of The Flower Moon, Martin Scorsese's upcoming tentpole that reunites him with Robert De Niro and Leonardo DiCaprio.
It is understood former exclusive rights holder Paramount had not completed signing the deal at time of writing but was preparing to do so and will handle global distribution.
Apple will fund and serve as creative studio on the birth of the FBI project, which reportedly carries a heavy price tag in the $180-200m range that would cause most legacy studios to baulk.
This is the second major Scorsese tentpole to be backed by a streamer after Netflix funded last award season's multiple Oscar nominee The Irishman, which involved costly facial "de-ageing" effects and is said to have cost in the region of $200m to produce.
Killers Of The Flower Moon would become by far the highest profile original Apple film on Apple TV+, and marks the latest coup after the company acquired Tom Hanks Second World War drama Greyhound from Sony.
Disney+'s recent $75m buy of the film version of Broadway smash Hamilton, now set to debut on the platform over July Fourth weekend, offers further evidence of how the streamers can dig deep and beat off rivals for coveted content.
Paramount acquired rights to Killers Of The Flower Moon from Imperative Entertainment after that company paid $5m for David Grann's book Killers Of The Flower Moon: The Osage Murders And The Birth Of The FBI.
According to Deadline Hollywood, which broke the story on Wednesday (May 27), Paramount recently gave permission to Rick York, manager of Scorsese and DiCaprio, to shop the rights.
Scorsese reunited with his old collaborator De Niro on The Irishman, and has worked often with DiCaprio in the latter stages of his career, most recently on The Wolf Of Wall Street in 2013. DiCaprio and De Niro acted opposite each other in the 1993 drama This Boy's Life.