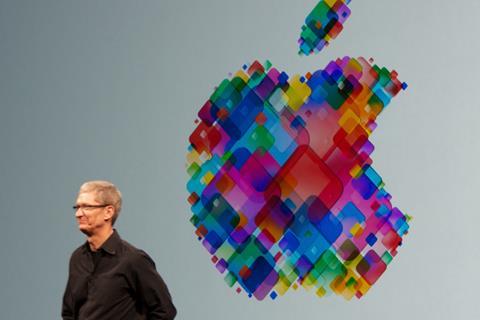 Apple's long-awaited streaming TV service could be launched in April or May, according to reports published in the US this week, and will combine the tech giant's own original content with subscription channels from CBS, Viacom and Starz.
The service will not, however, offer Netflix or Hulu, the reports suggested, and HBO's participation has not yet been secured.
Crediting unnamed sources, Reuters and CNBC reported that Apple will offer the service through its App Store, which is available in more than 100 countries around the world. The service would allow users to move easily between original Apple content and the subscription channels from other suppliers, in the same way that third-party programming is offered through Amazon's Prime Video Channels service.
The Apple content would be free to consumers but Apple would take a share in subscriptions to the third-party channels.
Apple has been ordering series for its anticipated move into the video streaming business for the past 18 months, spending a rumoured $1bn budget on programming including sci-fi adaptationFoundation, from Skydance Television, Stephen Spielberg's Amazing Stories reboot, Are You Sleeping?, with Octavia Spencer, J J Abrams' Little Voice, Stephen Knight's See and dramas from Damien Chazelle and M Night Shyamalan. The tech company has also signed production deals with talents including Jason Katims, Justin Lin and Oprah Winfrey.
The reported details of the streaming service appear to reflect comments made by Apple CEO Tim Cook in a recent earnings conference call. "We see huge changes in customer behavior taking place now and we think that it will accelerate as the year goes by with the breakdown of the cable bundle," Cook said on the call.