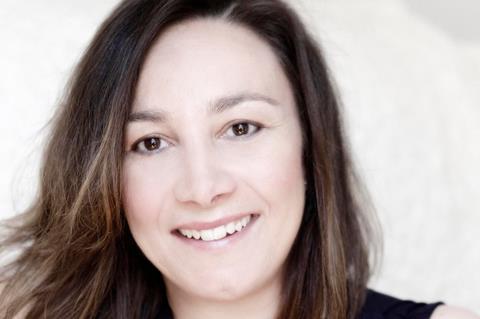 In its 20th anniversary year Arclight Films is expanding the executive ranks and has brought on Pia Patatian as president of worldwide sales, effective immediately.
Patatian most recently served as SVP sales at Capstone Pictures and will oversee sales on Arclight's current slate and the library, while using her extensive industry connections to develop and package new projects.
She is based in France and heads the company's new European office.
The appointment comes at a dynamic time for Arclight Films, which financed and shot a number of high-profile films in Australia during the pandemic. They include fantasy-adventure The Portable Door with Christoph Waltz and Sam Neill, produced alongside the Henson Company, and thriller Poker Face directed by and starring Russell Crowe, which Screen Media recently acquired for North America.
"Pia brings a wealth of experience to the role and is the ideal executive to spearhead worldwide sales for our growing slate of films," said Arclight Films chairman Gary Hamilton. "She has an extraordinary track record and will be leading our growing presence in Europe. We are delighted to welcome her to the Arclight family."
"I am excited to join Gary and his team at such iconic company, Arclight Films," added Patatian, who hails from Spain with Lebanese origins. "I trust Gary's vision for elevated films and high-quality concepts, and I am sure our collaboration will bring fantastic packages to represent in the next markets."
At Capstone Patatian led international sales from London on titles including Kandahar, which has just been acquired by Open Road for the US, as well as Fall, Silent Night and The Estate.
Prior to that she served as director of international sales at Blue Box International and director of sales and marketing at Kathy Morgan International, both based in Los Angeles. She began her career at Universal Pictures in Madrid as the senior manager of promotions and trade, working on Mamma Mia and Inglorious Basterds.
Besides Poker Face and The Portable Door, Arclight's current slate of films includes thriller The Locksmith starring Ryan Phillippe, Kate Bosworth and Ving Rhames; SXSW competition title Seriously Red starring Rose Byrne who produced through her production company Dollhouse Pictures; and dark comedy Big Gold Brick starring Andy Garcia, Emory Cohen, Megan Fox, and Oscar Isaac.