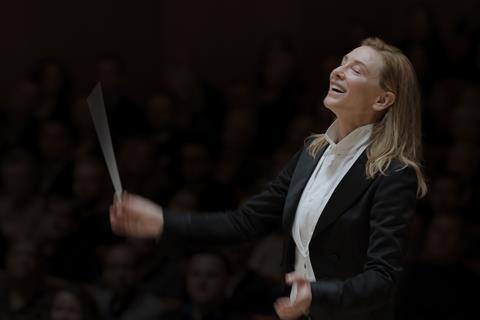 It may be known as 'Fall Festival Season', but in reality the awards corridor for festival titles opens at Venice and ends just a little over two weeks later at a resurgent Toronto. Just under 300 feature films premiered between those two festivals this year, with Telluride adding a few choice titles in the middle.
Certainly, some fell on stony ground. But others now open the door to a new season, called 'Awards Season' as, behind them, films which premiered earlier in the calendar year start to reassess their chances: 2022's best picture winner Coda premiered at Sundance 2021, after all.
Two clear best-picture contenders were honoured at both festivals with coveted prizes. Both came from studios, not streamers (who saw quite a bit of that stony ground between them). The Banshees Of Inisherin's best screenplay prize for Martin McDonagh and best actor for Colin Farrell at Venice position both in the race, along with the film itself, and Barry Keoghan for best supporting actor — although, technically, Brendan Gleeson is also in support here, giving Searchlight Pictures a positioning headache.
A barnstorming reception for Steven Spielberg's semi-autobiographical, coming-of age drama The Fabelmans at Toronto for Universal Pictures, along with the coveted Toronto People's Choice award, also shot it to the forefront of the race, along with Michelle Williams in support.
Another love letter to cinema, Sam Mendes' Empire Of Light, also from Searchlight, should be eyeing up a berth in the final 10-picture shortlist for best film as well, while Olivia Colman will find it easy – again – to secure a best actress nomination for her remarkable performance in it. (Relative newcomer Micheal Ward is strong enough in support to make some noise too.) And while we're on the subject of the titans of our era, Cate Blanchett's Venice-winning performance in TÁR makes her a front-runner in the actress category, with Todd Field's powerful drama also a strong contender to make the best film shortlist.
They feel like the certainties. But there are 10 potential slots for best picture at the Academy Awards, and others now see their chance. Certainly, A24's Everything Everywhere All At Once, which premiered at SXSW, could secure nods for its co-writer/directors, Dan Kwan and Daniel Scheinert, the superstar that is Michelle Yeoh, and best picture from an industry grateful for its injection of innovation and box office into a challenged business, bringing coveted young audiences along with it. Sundance title Living, by South African filmmaker Oliver Hermanus, can now look clearly at Oscar hopes for best picture and actor, for a career-best performance from Bill Nighy. Baz Luhrmann's Elvis also swims back into focus for Warner Bros with a potential nomination for actor Austin Butler, one of several performances which might lead their film into wider contention.
On that front, there is also Brendan Fraser in Darren Aronofsky's stage-play adaptation for A24 of The Whale, who won a tribute award at Toronto for his performance. Florence Pugh, who behaved with dignity through the social media chaos that was Don't Worry Darling, and delivered another barnstorming performance (this time) for Netflix in Sebastian Lelio's The Wonder, can count on votes. There's the unassailable Viola Davis in Gina Prince-Bythewood's The Woman King; Eddie Redmayne and Jessica Chastain in Tobias Lindholm's The Good Nurse for Netflix – and don't count out Ana de Armas in the same streamer's contentious Blonde either. Although it's unlikely the industry will gravitate to the film overall, her performance as Marilyn Monroe is arresting.
Women Talking's ensemble cast will have pundits debating on how to find a way to best reward all the performances – among them powerful turns from Jessie Buckley, Claire Foy and Rooney Mara – and its director Sarah Polley.
Bafta hopefuls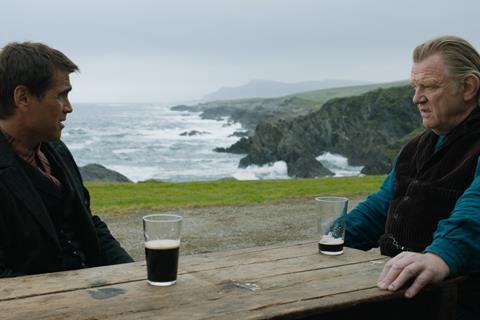 Clearly, from the above – and more – Bafta is spoiled for choice this year if it wants to continue its attempts to foreground British cinema in its major categories. Inisherin and its writer, director and actors; Empire Of Light, its cast, and genius heads of department; The Wonder and its crew; Redmayne, Buckley, Foy…
There's Tilda Swinton in Joanna Hogg's small but certain The Eternal Daughter (A24) – another chance for Bafta to show Hogg some well-earned respect. Triangle Of Sadness, the Palme d'Or winner and hopeful box-office heavyweight, could result in some notice for its UK star, Harris Dickinson, and Georgia Oakley's debut Blue Jean (Magnolia in the US), certainly ushers its star Rosy McEwen into a new realm.
The Lost King (Warner Bros for the UK, IFC in the US) is heritage cinema, with Stephen Frears directing Sally Hawkins in a story about the exhumation of Richard III in a car park, and has been well-received. Sally El Hosaini's The Swimmers opened Toronto to a rapturous reception and is one of Netflix's bonafide successes of the season.
Searchlight's Sundance pick-up Good Luck To You, Leo Grande surely is deserving of a nomination for Emma Thompson.
As it all comes into focus, there are clearly other films, of course, which were well received, and are now flitting around figuring out a campaign. Luca Guadagnino's Bones And All, released through UA; James Gray's Armageddon Time, for Focus Features. Following a deserved Venice win, Laura Poitras's All The Beauty And The Bloodshed just needs the right push from Neon to connect with US audiences fed up with the corruption which has led to the opioid crisis to get it on the list of 10 best picture nominations too. A documentary has never won the top prize in the Academy's history: why not now?
With more than three months to go this year, there are still a handful of known unknowns. We have yet to see Paramount's early Hollywood saga of excess Babylon starring Margot Robbie and Brad Pitt, although writer-director Damien Chazelle brought a wild trailer to Toronto ahead of the December 25 limited release opening date.
Other potential contenders include Universal's She Said, about the journalists who helped to bring down Harvey Weinstein; David O. Russell's crime ensemble Amsterdam at Disney-owned 20th Century Studios opening October 7; Sony's A Man Called Otto with Academy favourite Tom Hanks on December 14; Ryan Coogler's Black Panther: Wakanda Forever at Disney/Marvel on November 11; and James Cameron's Avatar: The Way Of Water at 20th Century Studios/Disney on December 16.
Jeremy Kay contributed to this report.