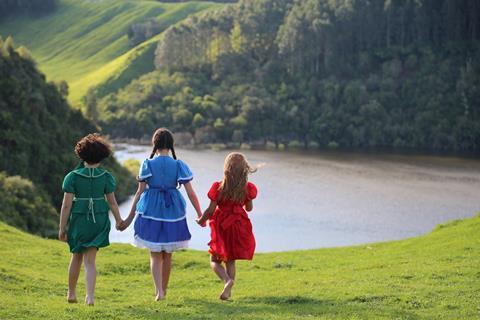 Ava DuVernay's Array Releasing has acquired New Zealand indigenous drama Cousins from Maori filmmaking duo Ainsley Gardiner and Briar Grace-Smith for North America, the UK and Ireland.
Cousins will launch in select cinemas in the US including Angelika Film Center in New York, and two Consolidated Theatres sites in Hawaii on July 2 ahead of a Netflix debut on July 22.
The story centres on three Maori cousins who shared a magical time as children and whose lives diverge over the course of several decades after one of them is taken from her family and raised in an orphanage.
The ensemble cast includes Rachel House, Tanea Heke, Grace-Smith, Ana Scotney, Tioreore Ngatai-Melbourne, Hariata Moriarty, Mihi Te Rauhi Daniels, Te Raukura Gray, and Keyahne Patrick-Williams.
Cousins debuted at number one in New Zealand via Venedetta Films earlier this year and joined a select band of local releases to gross more than NZD $1m (USD $700,000). It received its festival premiere in March at the Māoriland Film Festival in New Zealand, where it won the 2021 People's Choice for Best Feature Drama.
2019 Sundance Institute Merata Mita Fellows Gardiner and Grace-Smith directed from Patricia Grace's novel of the same name. Producers are Georgina Conder, Libby Hakaraia, and Gardiner under Miss Conception Films and Whenua Films, with investment from New Zealand Film Commission and Rotoma No.1 Incorporated.
Gordon Bobb of Del, Shaw, Moonves, Tanaka, Finkelstein, and Lezcano negotiated on behalf of Array with the co-directors on behalf of Miss Conception Films and Whenua Films.