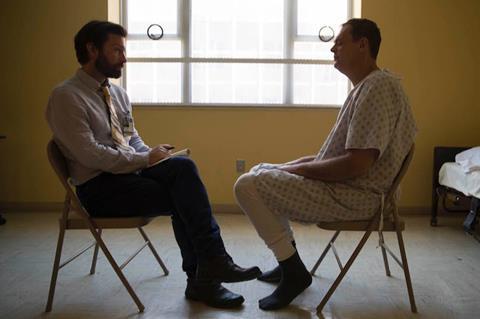 British outfit Arrow Films has sold two of its genre titles to Swedish distributor Njutafilms
The features comprise US horror The Dead Center, directed by Billy Senese, and UK genre comedy A Serial Killer's Guide To Life, directed by Staten Cousins Roe.
The two-film deal was negotiated between Njutafilms CEO Nicolas Debot and Arrow Films head of international sales Cameron Waaler. Arrow is at the EFM as part of a move to increase its activity in the international sales market.
Recent Arrow acquisitions include Why Don't You Just Die!, Daniel Isn't Real, Aniara, Lords of Chaos, Climax, The Endless, Blade of the Immortal, Edie, The Villainess, Clash and Hounds of Love. Arrow also specialises in home entertainment releases of classic and cult cinema.
The Dead Center stars Shane Carruth (Primer / Upstream Color) in a story about a frightened amnesiac patient in a psychiatric ward who claims to have died and brought something terrible back with him from the other side.
A Serial Killer's Guide To Life is a black comedy from first-time director Staten Cousins Roe about a self-help addict unwittingly finds herself on a killing spree with her unhinged life coach. The cast includes Katie Brayben (Dr Who), Ben Lloyd Hughes (Malevolent) and Sian Clifford (Fleabag). Producer is Poppy Roe.