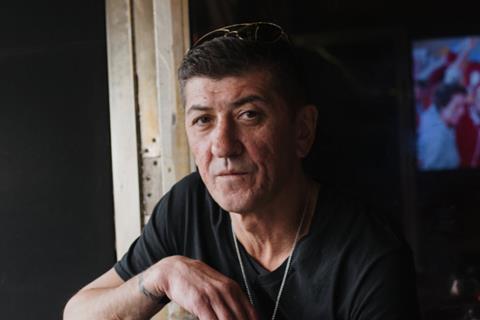 Yarek Danielak of Los Angeles-based sales company Arsenal Pictures has picked up international sales right to Matthew A. Brown's Albanian Gangster and has begun talks in Toronto.
Giant Hunter Media produced the crime drama about an aging mobster on a mission in the Bronx and Queens. It will open in select US theatres on October 11 through KDMG and will expand in January 2020 to digital platforms and on DVD in the US and Canada.
The film shot over 12 days in the Bronx, Queens and Brooklyn, and tells the story of Leon, a former figure in the organised crime world, who trawls through the underbelly of the city hunting the informant who landed him behind bars.
Albanian Gangster stars real-life Albanian immigrant and New York resident John Rezaj in the lead role. Ashley C. Williams plays Leon's love interest, and Brian Patrick Murphy and Brookew Stone round out the key cast. Brown co-wrote the script with Rezaj, and Mark Miller, Phil Newsom, Rezaj and Steve Shapiro served as producers.
LA-based sales agent Ronna Wallace represented Brown in negotiations with KDMG, and Malibu-based filmmaker consultant Jeremy Walker brought the film to AMC Theatres.