The art documentary examines the history of Russia's avant-garde scene and has support from billionaire Alisher Usmanov.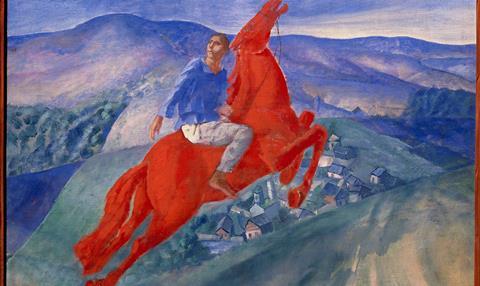 London-based sales company and distributor Arts Alliance will handle worldwide sales on Revolution – New Art For A New World for Foxtrot Films.
The feature documentary, directed by seasoned film-maker Margy Kinmonth (To The Western World), explores Russia's avant-garde art scene, telling the story of artists including Chagall, Kandinsky, Malevich.
The project has support from Alisher Usmanov, Russia's richest man who is a major share-holder at Arsenal Football Club and the founder of philanthropic organisation Art, Science and Sport Charity Foundation.
Filmed on location in Moscow, St Petersburg and London, the production team had access to The State Tretyakov Gallery, The State Russian Museum, The State Hermitage Museum and cooperation from The Royal Academy of Arts.
According to the filmmakers, the documentary features paintings that were previously banned for decades following former dictator Stalin's stifling of the movement.
Arts Alliance previously released director Kinmonth's 2014 feature Hermitage Revealed into 30 territories.
Sister outfit Park Circus will distribute Revolution – New Art For A New World in the UK in autumn this year.
Nick Varley, CEO of Arts Alliance said: "Following the huge success of Foxtrot's previous film Hermitage Revealed we are pleased to be working with Margy Kinmonth and Maureen Murray once again.
"As the public appetite for arts films in cinemas and beyond continues to grow, Arts Alliance is pleased to be leading the way as we continue to find new ways of engaging with this audience."