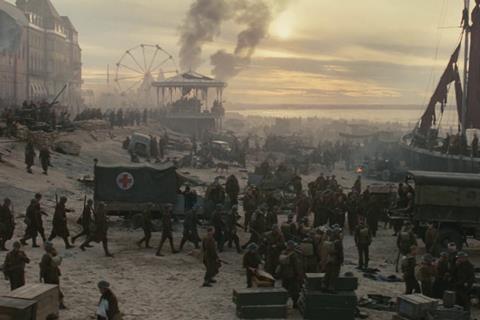 A UK cinema overlooking the beach where a key scene in Joe Wright's Atonement was filmed is looking for a new operator to take over once a £10m rebuild of the venue is complete.
The Regent Cinema, which has been a cultural venue in Redcar, North Yorkshire for over 140 years, is currently being rebuilt by Redcar & Cleveland Borough Council as a three-screen venue, following the demolition of the previous building in 2020.
The new £10m Regent Cinema is fully funded by the Council through the Tees Valley Combined Authority's 'Welcome to…' investment fund. The new operator will not be required to contribute to capital costs, which include projection, screens and seating.
Building plans were granted permission in early 2020, getting underway in September that year. Construction is scheduled to complete by March 2022, with the council hoping to have an operator in place prior to that, to enable an opening in time for the summer 2022 blockbuster season.
Jamie Reed, place investment project officer on the Council, said that while applications are open to operators of all sizes, the Council is looking for an exhibitor with a commitment to the local area.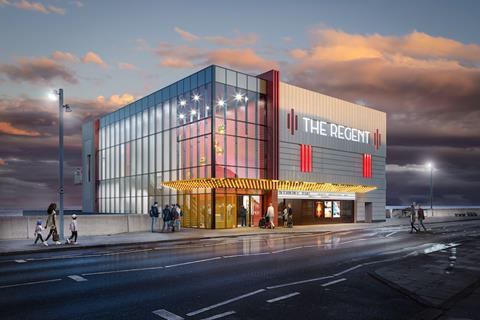 "The opportunity would appeal most to the independents and those who may already operate a small chain of outlets, as opposed to the more multiplex offerings," said Reed.
The Council want the operator to have "a strong focus upon community involvement," said Reed, "with programming to reflect local interests and demographics as well as showing the latest Hollywood blockbusters. We want ticket prices to be affordable for all members of the community."
The design of the cinema will be inspired by the art deco style of the 1930s and 40s. The Council is looking to construct a wall featuring images from Atonement.
The three screens will be 95, 55 and 35 seats respectively. The building will also feature a café and kitchen with an external terrace overlooking Redcar beach.
The cinema plans are part of a wider regeneration of the Redcar area, for which plans were agreed in 2018 and refreshed in 2020 to take account of additional funding from the government's Future High Streets and Town Deal funds.
In 2006 the beach was used as a location for a five-and-a-half-minute single-shot scene in Atonement, doubling as Bray-Dunes beach in Dunkirk during the evacuation of Allied soldiers in 1940. The film was nominated for seven Oscars in 2007 including best picture and cinematography, winning one for best score.