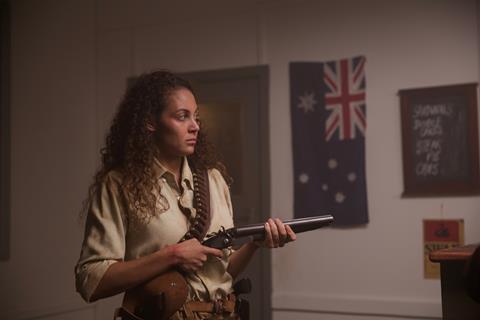 Berlin-based Media Move has licensed North American, UK and Latin American rights at EFM on Wagtail Films' female-led Australian revenge thriller and 2020 Tallinn Black Nights selection The Flood.
4Digital Media has picked up North America and the UK on writer-director Victoria Wharfe McIntyre's elevated genre about a woman seeking vengeance after her husband, daughter, and land are taken from her.
The distributor is targeting a fourth quarter digital and DVD release after managing director Tony Taglienti negotiated the deal with Justyna Koronkiewicz of Media Move.
Brazil's Encripta will distribute in Latin America and is targeting a theatrical roll-out in June depending on the level of reopened cinemas.
Media Move's Guillermina Ortega brokered the deal with Encripta's acquisitions team.
Madman took out The Flood in Australia in a limited release in December followed by the VoD launch in January. McIntyre and Amadeo Marquez Perez are among the producers.
Media Move's EFM slate includes Serbian crime drama Loan Shark, Indian fantasy horror Kriya, and market screening and Estonian comedy horror Kratt.