Welcome To Chechnya is the first documentary ever to be shortlisted for a visual effects Oscar. Screen investigates how extensive VFX allowed vital testimony from persecuted LGBTQ Chechens to be safely included.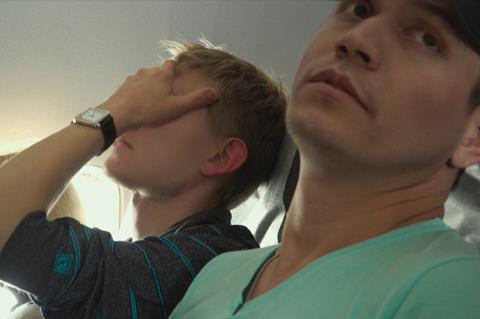 Welcome To Chechnya opens with the disclaimer: 'For their safety, people fleeing for their lives have been digitally disguised.'
The pioneering way this was achieved has seen the film become the first documentary ever to be shortlisted for best visual effects by the Academy Awards. But without the use of digital 'face doubles', this powerful spotlight on the violence being perpetrated against the LGBTQ population in the Russian republic of Chechnya would never have seen the light of day.
Without a solution to protect the identity of the subjects, says US director David France, who was previously Oscar-nominated for 2012's How To Survive A Plague, they faced an unwelcome scenario where "the film never got released and we'd have to destroy everything".
The documentarian and investigative reporter had been filming since August 2017 with an underground network of LGBTQ activists, who help Chechens escape the ongoing campaign of anti-gay persecution. But rather than pixelate the faces of the subjects, he promised a way to "see their faces, emotions and humanity in ways that would also protect their anonymity".
The plan all along had been to use rotomation, which would have transformed them into cartoon-like figures. Unfortunately, "it didn't disguise people and surprisingly made them more recognisable", recalls France. As they pushed the animation further, "they just began looking like monsters". Further experiments with methods such as Snapchat filter technology also failed.
"This project was filmed entirely in secret so we couldn't send footage to traditional [effects] houses and say, 'What can you do with this?'," says France. "We were at our wits' end when I made a trip to LA to meet with someone who I'd heard has a reputation for liking a challenge."
Problem solving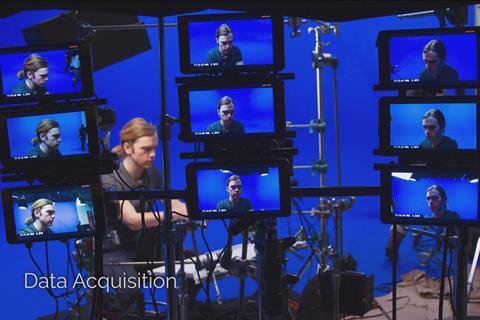 Enter Ryan Laney, who has spent more than 20 years working on visual effects for blockbusters in the Star Wars, Harry Potter and Marvel franchises. "The fun part of visual effects is that every project is different and it's about getting to solve one problem after another," says Laney. "Being involved in a documentary that has a real-world impact and the opportunity to do good in the world was a really exciting proposition."
His approach was to digitally mask the subjects in the film using techniques similar to 'Deepfake' videos, but rather than manipulating someone's image to appear to be saying something they did not, Laney and his team would allow these victims to speak openly — while wearing someone else's face.
France and his team recruited mainly New York-based LGBTQ activists and asked them to lend their faces to shield 23 people from grievous danger. "Most of the people who helped did so as an act of activism, guarding people who are fleeing for their lives," says the director.
The team filmed over a five-day period at an undisclosed studio in Brooklyn, where nine Panasonic Lumix GH5 cameras captured images of the double, seated in front of a blue screen. "We had people move through a series of predetermined motions, captured under different lighting and different face-to-camera angles," Laney explains. "We had them speak what's called a phonetic pangram, which captures lip shapes, to cover the parts where people are speaking. We also had them do that in different emotions, both happy and sad."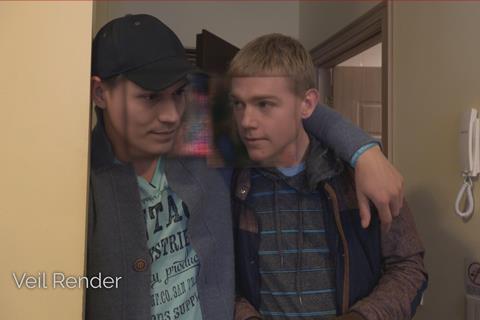 One of the major challenges, not experienced by the VFX veteran on bigger-budget productions, was that the footage had been captured using iPhones, GoPros and a small Sony tourist 4K camera — all easily concealable by the undercover filmmakers. Asked the toughest shot to apply the "digital veiling" technology, Laney responds with a laugh: "All of them."
"There are over 400 shots, with an average of two people in each frame per minute, and it was well over an hour of 'veiling' that was produced," says Laney of the post-production, which took nearly a year. Likewise, voice doubles were used to make the subjects entirely untraceable.
France even used his own face in one of a series of 'trophy videos' posted by Chechen perpetrators that celebrate violence against gay men and women, which are featured throughout the documentary.
"There's an actual rape that takes place that's in the film in this horrific trophy footage that we were able to intercept and I used my own face for that," says France. "I wouldn't ask anybody to take that on."
The film was selected to debut in competition at Sundance 2020 and HBO Documentary Film acquired the rights during the final stages of the VFX work. But just weeks before the premiere, one more set of crucial changes was made. "We were concerned about acclimating the audience to the digital veiling so we dialled up the softness around the faces in the first 20 or so shots," says Laney, of the "halo effect" that makes it clear these are not the subjects' real faces. "We did not want to come across as manipulated media in any way."
In one moment towards the end of the film, the mask of a principal character is dramatically dropped to reveal his true identity, when he speaks publicly about his ordeal. "These masks tell the audience these people are in mortal danger," adds France. "When he chose to come out from the shadows, by going public, the VFX played a role in our storytelling to show exactly how vulnerable he had made himself by taking this step."