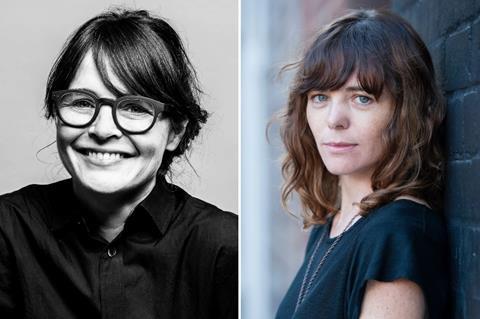 Australian production company Aquarius Films has appointed Miranda Culley as its new managing director and Erica Harrison as head of development.
Culley replaces Rachel Okine, who is leaving the company after 18 months to become the new head of features and development at fast-growing Australian streaming service Stan.
Culley, who joins with immediate effect, has more than 25 years of experience in the industry and was most recently executive producer for arts at the Australian Broadcasting Corporation. She previously worked with Rabbit-Proof Fence director Phillip Noyce for eight years, eventually becoming his Australian producing partner, and also worked at funding agency Screen Australia.
Harrison was previously scripted development manager at Fremantle Media and has screenwriting credits including short A Cautionary Tale, starring Cate Blanchett, Netflix series' Beat Bugs and Motown Magic, and The Unboxing, the first scripted comedy series commissioned by Facebook Watch outside the US.
She also joins with immediate effect and reports into Aquarius Films founders Angie Fielder and Polly Staniford.
The company's development slate includes feature Most Admired Woman, TV series Fight Like A Girl and a co-production with Rose Byrne's Dollhouse Pictures for TV series The Geography of Friendship, based on a novel by Sally Piper.