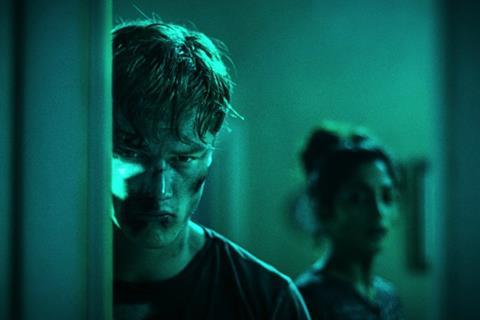 MPI Media Group arrives in Berlin with Await Further Instructions from the director of The Disappeared, and Dead Night, from the producers of John Dies At The End.
The company said recently announced What Keeps You Alive starring Hannah Emily Anderson from Jigsaw will also receive its market premiere at the EFM.
Johnny Kevorkian directs Await Further Instructions, which stars David Bradley, Sam Gittins, Neerja Naik, Grant Masters, Abigail Cruttenden, and Holly Weston.
The story takes place on Christmas Day as a family awakens to discover a mysterious black substance covering their house. Bewilderment turns into terror and in-fighting as they turn on the television and read a message that tells them to stay indoors and await further instructions.
Dead Night from director Brad Baruh stars Barbara Crampton, AJ Bowen, Brea Grant and was an official selection at Fantastic Fest 2017.
An idyllic weekend vacation at a secluded cabin turns deadly when the Pollack family discovers an unconscious woman whose sinister plans will set the family members against each other.
MPI vice-president of international sales Nicola Goelzhaeuser will be on the ground at EFM handling worldwide sales for each title and said, "We're thrilled to add these titles to our already strong sales slate at EFM this year. We are always proud to bring high-quality film to audiences around the world."