Shannon Murphy, whose debut feature Babyteeth will compete at Venice Film Festival this year, will head straight from the Lido to the UK as a director on BBC America series Killing Eve.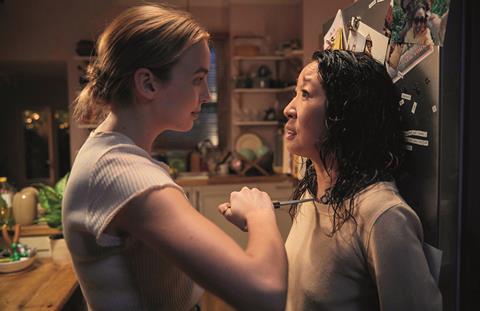 Murphy will be joined by Terry McDonough (The Expanse), Miranda Bowen (The Last Post) and returnee Damon Thomas, who also takes an executive producer position, in directing two episodes apiece of the eight-episode series.
Elsewhere, actors Harriet Walter and Danny Sapani have also joined season three, which has now begun production in the UK. Sandra Oh, Jodie Comer and Fiona Shaw will again lead the cast.
Suzanne Heathcote has come on board to serve as lead writer and executive producer. The series is produced by Sid Gentle Films for BBC America. Endeavor Content handles international sales.
Killing Eve is nominated for nine Emmy Awards this year, with the ceremony taking place on September 15.
Shannon Murphy is an Australian director of theatre and TV. Her debut feature Babyteeth playing in Venice makes her only one of two women directors in the festival's competition this year.