The 250,000 sq ft facility is located in Cardiff.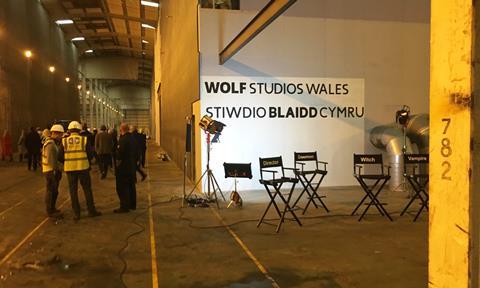 Jane Tranter's Bad Wolf is set to open one of the largest film and television studios in Wales after partnering with the Welsh government (reports Broadcast).
Wolf Studios Wales will be located at Cardiff's Trident Park on Ocean Way, close to the city centre and with direct access to the M4. The government-acquired space, whihc opens in June, will be leased on commercial terms to Bad Wolf for a decade and provide studio facilities for its production slate, as well as host TV productions from other indies.
Bad Wolf's forthcoming dramas A Discovery of Witches (Sky) and His Dark Materials (BBC1) will be filmed at the studio, which comprises two linked units totalling 253,500 square feet with a maximum eave height of 17.5 metres (57 feet).
The two-year-old producer, which sold a 24.9% stake in the company to Danny Cohen's media investment firm Access Entertainment in March, has been hunting for a studio space for about a year.
Tranter told Broadcast last month that the indie was keen to create "world-building" shows.
"We are committed to filming interiors in a studio in Wales," she said at the time. "[Co-founder] Julie Gardner and I made the decision to do that because it follows the editorial passions and interests that we had, so our development slate inevitably is shaped like that."
Studio demand
Welsh economy secretary Ken Skates described the deal as a "strategically important acquisition" that will meet a growing demand for Welsh studio space.
"A facility of this size will ensure Wales retains a competitive advantage with enough large-scale studio space to service the productions wishing to film here," he said.
"It has real potential to generate a transformational impact on the Welsh creative industries sector, creating a large-scale film and TV production hub."
Tranter added: "With so many Bad Wolf productions in development we wanted a permanent base for our productions and a user-friendly studio environment for the many other television series and films headed to Wales."
Read more:
C4 snaps up Handmaid's Tale