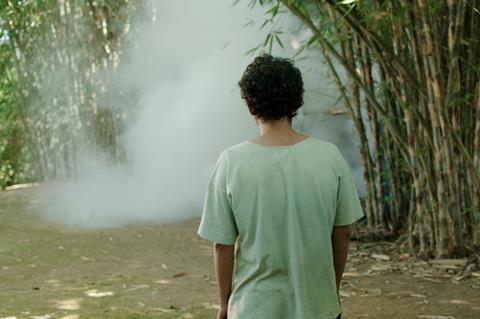 Thailand's Bangkok ASEAN Film Festival, which marks its sixth edition this year, will be held this week (September 3-6) with physical screenings at SF World Cinema in central Bangkok.
The festival usually focuses on films from Southeast Asia, with a smaller number of titles from China, Korea and Japan. This year, it will screen a showcase of five feature films, 15 Southeast Asian short films and Charin Nuntanakorn's 1972 classic The Honeymoon, presented by the Thai Film Archive. All films will be screened free of admission.
Films selected for the Showcase: ASEAN Plus section include Pema Tseden's Balloon (China), Koji Fukada's A Girl Missing (Japan), Mattie Do's The Long Walk (Laos), Tran Thanh Huy's Rom (Vietnam) and Yosep Anggi Noen's The Science Of Fictions (Indonesia).
In addition to film screenings, the festival will host the first Southeast Asian Project Pitch (SEA Pitch), which has selected eight Southeast Asian projects that will participate in an online pitching workshop. The pitch event will hand out three awards worth a combined $10,000.
The festival will also host a seminar 'The Road Ahead: Thai Film and Video Industry After Covid 2019', and present a Lifetime Achievement Award to Thai actress Petchara Chaowarat.
Thailand has been one of East Asia's success stories in the battle against Covid-19, with just 3,412 cases of infection and 58 deaths.
Thailand's Minister of Culture Ittipol Khunpluem said the festival was being held physically "to reassure the international film community and demonstrate the potential of the Thai film industry". He added that the festival is also part of the government's Strategic Development Plan for Film and Video Industry (2017-2021).
SF World Cinema will also host an opening ceremony on September 3 and an awards and closing ceremony on September 6.