Robert Shapiro will produce the story of a Jewish piano prodigy who narrowly escapes Nazi-occupied Vienna during the Second World War.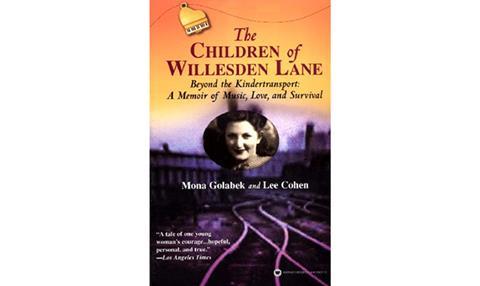 BBC Films and producer Robert Shapiro (Empire Of The Sun) are set to adapt Mona Golabek and Lee Cohen's 2003 book The Children Of Willesden Lane into a feature.
The project is scripted by Joe Shrapnel and Anna Waterhouse (Race), and produced by Shapiro, with Christine Langan and Ed Wethered executive producing for BBC Films.
The film will tell the true story of Golabek's mother Lisa Jura, a piano prodigy who narrowly escaped Vienna in 1938 as part of the Kindertransport rescue of Jewish refugee children, and went to England to start a new life.
A stage production, starring Golabek, recently had a sold out run at the St. James Theatre in London, after premiering in the U.S.
Shapiro, an executive producer on Empire Of The Sun, produced Pee-wee's Big Adventure and Black Beauty.
BBC Films has recently backed Amma Asante's A United Kingdom, starring Rosamund Pike and David Oyelowo, and James Marsh's Deep Water, starring Colin Firth. Upcoming releases include Florence Foster Jenkins and Absolutely Fabulous: The Movie.