British Board of Film Classification aims to increase public understanding of 12A rating after research revealed 27% of cinema-goers were unclear about its meaning.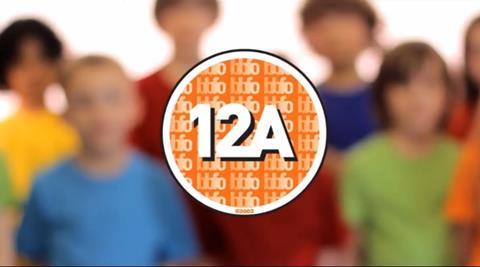 The BBFC has created an advert to help increase awareness of what the 12A cinema rating means, which will screen in cinemas over the summer from Aug 1.
It follows research that suggested 27% of cinema-goers were unclear about the meaning of the certificate, despite a record number of films being rated 12A in 2013.
A total of 321 movies were given the classification in 2013, including The Hunger Games and Gravity, up from 234 in 2012.
A film rated 12A is generally suitable for children aged 12 and over, but a younger child may see the film if accompanied by an adult.
The advert reminds parents to check the BBFCinsight – which explains the key classification issues in a film – on the BBFC website for every 12A film before they take a child to see it.
BBFC Director David Cooke said: "The 12A certificate is 12 years old this year and is still our newest age rating. We want to remind parents that the certificate was designed to help them decide if a film at the 12 level is suitable for their child.
"Children develop at different rates and while one child may understand the issues in a particular 12A film, another child may find the film distressing."
Complaints
The most complained-about film last year was the 12A-rated Jack Reacher, starring Tom Cruise.
"Despite a number of reductions made to scenes of violence to achieve a 12A certificate, those who contacted us considered the film too violent, dark and sadistic for 12-year-olds, and inappropriately presented the hero as a vigilante figure," said the BBFC.
However, the film only received 26 complaints in total - a large drop from 2012 when supernatural thriller The Woman In Black drew 134 complaints, which led in part to the BBFC tightening its guidelines on horror and gore earlier this year.
Other films that drew complaints in 2013 included action movie The Wolverine and Richard Curtis's romantic comedy About Time, both of which were rated 12A and drew criticism for their use of strong language.