Disney remake scores more than 85,000 comments.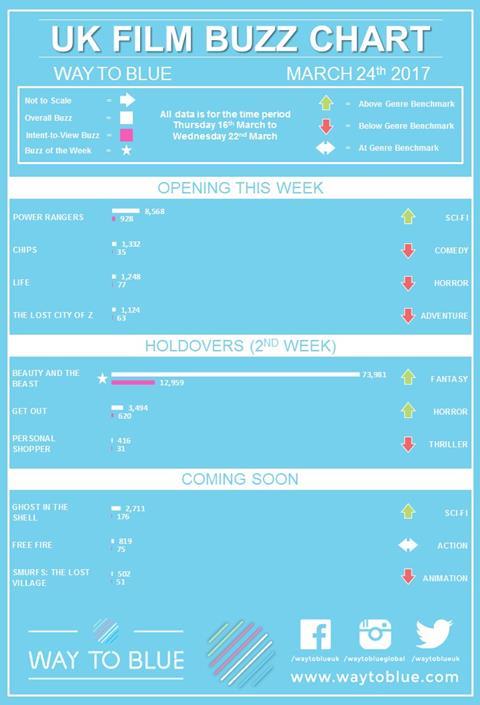 Beauty And The Beast, Disney's live-action remake of the animated classic, received the most buzz on UK social media for the second week in a row, garnering almost four times more comments than all of the other films included in analysis combined.
The Emma Watson-starring musical received 86,940 comments, 12,959 of which indicated an intent to view, between March 16-23. The other films listed on the UK buzz chart, supplied by analysis firm Way to Blue, received 22,270 total comments.
Power Rangers garnered 928 intent-to-view comments out of 9,496 total and moved up one spot to second in social media buzz this week ahead of its March 23 premiere.
Jordan Peele's Horror-comedy Get Out received the third most comments with 4,114 and Ghost in the Shell, which stars Scarlett Johansson, ranked fourth with 2,887 comments.
For an explanation of the Way to Blue chart and its methodology, which tracks 'overall buzz' and important 'intent to view' buzz, click here.