EXCLUSIVE: LA production outfit takes rights to Iraq war story.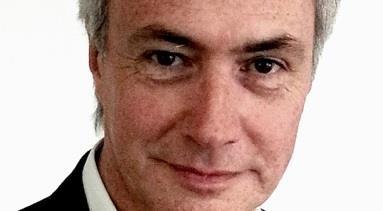 Fledgling LA-based film and TV production outfit Benattar/Thomas Productions, headed by UK executive Nigel Thomas (Killing Bono) and US producer Rick Benattar (Ironclad), has bought rights to Iraq war book Sniper One.
The producers are aiming to move the film into production in 2016.
Written by former British soldier Sgt. Dan Mills, the account tells the true story of a British sniper unit sent into Iraq only to find themselves engaged in a full scale combat operation against overwhelming odds.
The men were besieged for six months, vastly outnumbered and with little help of rescue.
The book was brought to Benattar/Thomas by Tom Hopper, best known for his role as Billy Bones in Black Sails, who recently starred in the Benattar/Thomas feature The Fixer, which just wrapped principal photography in Ireland.
Hopper will serve as co-producer on the project as will Dan Mills.
Thomas [pictured] said: "Dan Mills walked the walk. But this is more than a war story. It's a human tale of courage, comradeship, and survival."
Former Mythic International Entertainment partner Benattar added: "Dan Mills, along with his unit, were in the thick of a fight for their lives. It's a great piece of storytelling filled with great characters."
Launched earlier this year, Benattar/Thomas Productions has three films in production as part of an output deal with XLrator Media: time-travel thriller Paradox starring Zoe Bell and Malik Yoba; The Last Heist, directed by Mike Mendez and starring Henry Rollins; and action-thriller The Fixer.