Aki Karuismaki's The Other Side Of Hope remains top.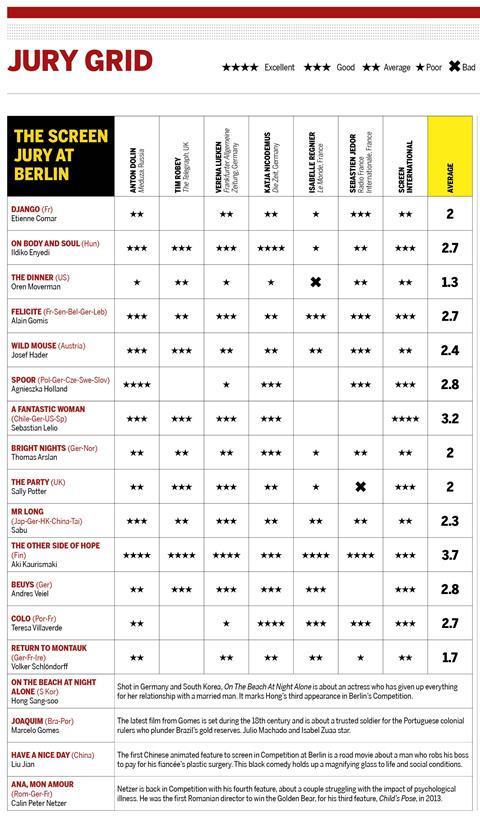 Of the two new entrants on today's Screen Jury Grid at the Berlin Film Festival, Teresa Villaverde's Portugal-France co-production Colo [pictured] was the star, scoring a respectable 2.7 from a possible four-stars.
The film particularly impressed Germany's Katja Nicodemus, who awarded it a full four-stars, while Verena Lueken, also of Germany, opted to award it a solitary star.
Volker Schlondorff's Return To Montauk, however, was unable impress the jury of international critics, clocking a rating of just 1.7, the second-lowest of this year's scores after Oren Moverman's The Dinner (1.3).
Aki Kaurismaki's The Other Side Of Hope remains top on a rating of 3.7 and will take some beating as the competition enters its final stretch.
Debuting at the festival tomorrow are Hong Sang-soo's One The Beach At Night Alone and Marcelo Gomes' Joaquim.