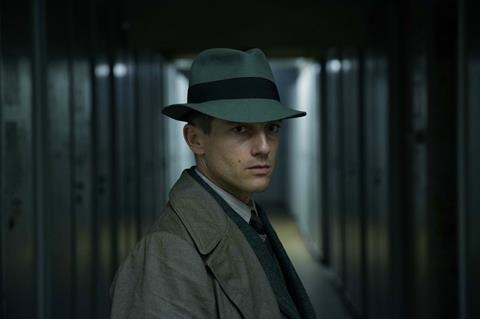 For the fourth time, the Berlinale Co-Production Market will invite producers, commissioning editors, distributors, and other drama series financiers to the Zoo Palast for the pitch event CoPro Series, mounted as part of the Drama Series Days 2018 (February 19 – 21).
Scroll down for line-up
In previous years, CoPro Series has hosted drama series projects looking for partners that have since become successful series, such as Babylon Berlin created by Tom Tykwer, Achim von Borries, and Henk Handloegten, as well as Das Verschwinden (The Disappearance) by Hans-Christian Schmid, or Norway's Valkyrien by Erik Richter Strand.
This year, eight new series projects have the chance to find co-production and financing partners. The creators will present a short pitch, followed by an opportunity to meet both at an informal get-together and in one-on-one meetings with interested partners to talk in concrete terms about a possible collaboration.
Two German projects are among those selected – the noir series Henkersbach by director Dominik Graf (Beloved Sisters, Dreileben, In Face of the Crime), with writers Friedrich Ani and Ina Jung, who were nominated for a Grimme Prize for Graf's Das unsichtbare Mädchen; and the drama Baby Alone, the first TV project by experienced narrative and documentary screenwriters Judith Angerbauer (The Free Will) and Matthias Luthardt (Pingpong, Jesus Loves You).
In the Norwegian project Fury, showrunner Gjermund S. Eriksen, winner of a 2017 Emmy, sends two undercover detectives on the trail of a European network of right-wing extremists. Also selected for presentation at the CoPro Series Pitches is the drama series debut of Portuguese director Ivo M. Ferreira, whose feature Letters from War was shown in Competition at the 2016 Berlinale. In his project South, a rather socially inept detective in a heat and crisis plagued Lisbon investigates the murder of women and stumbles into a swamp of corruption.
Experienced Israeli writers Shani Melamed Nitzan and Gaya Wildman (False Flag) will pitch In a Heartbeat, the tension-filled story of a heart transplant that becomes a fateful link between two unusual women.
The Icelandic drama series Black Port deals with the consequences of fishing monopolies for a village community, while in the crime series Costigan a female investigator attempts to adapt after being released from prison, while at the same time trying to expose her former police colleagues that got her locked up in the first place.
As in previous years, a further project will be presented in cooperation with the Series Mania festival and co-production forum in Lille. The Dutch series The Faction, selected at Series Mania in 2017, will be in Berlin to talk to additional co-production partners. In return, one of the other seven projects pitching for the first time at "CoPro Series" will get an opportunity to present at Series Mania at the end of April.
The main partners of the Berlinale Co-Production Market (February 17 – 21, 2018) are MDM – Mitteldeutsche Medienförderung and the Creative Europe - MEDIA Programme of the European Union.
The Networking Get-Together at CoPro Series at the Zoo Palast is held in cooperation with the Norwegian Film Institute (NFI).
The Drama Series Days are a joint initiative of the industry platforms European Film Market, Berlinale Co-Production Market and Berlinale Talents, and are organised in close cooperation with Berlinale Series.
Projects selected for CoPro Series 2018:
- Baby Alone (Writers: Judith Angerbauer, Matthias Luthardt; Dir: Matthias Luthardt), Akzente Film- und Fernsehproduktion, Germany
- South (Writers: Edgar Medina, Guilherme Mendonça; Dir: Ivo M. Ferreira), Arquipélago Filmes, Portugal
- In a Heartbeat (Writers: Shani Melamed Nitzan & Gaya Wildman; Dir: tba), Black Sheep Film Productions, Israel
- Henkersbach (Writers: Friedrich Ani, Ina Jung; Dir: Dominik Graf), Cinecentrum Berlin Film- und Fernsehproduktion, Germany
- Fury (Showrunner: Gjermund S. Eriksen; Dir: Roar Uthaug), Monster Scripted, Norway
- Costigan (Writer: Gary Duggan; Dir: Neasa Hardiman, tbc), Shinawil & Against the Grain, Ireland
- Black Port (Writer: Mikael Torfason; Dir: Bjorn Hlynur Haraldsson & Gisli Orn Gardarsson), Vesturport, Iceland
Project in cooperation with Series Mania:
- The Faction (Writer: Oscar van Woensel; Dir: tba), Submarine, Netherlands