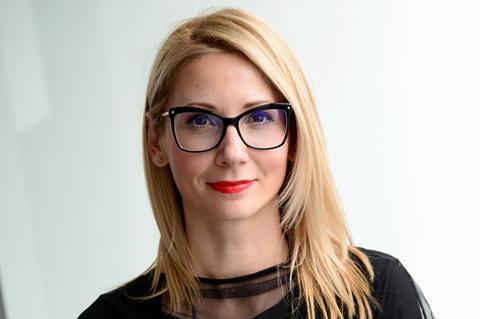 Martina Bleis, head of Co-Pro Series at Berlinale Co-production Market, Francesco Capurro, head of Series Mania Forum, and Gaia Tridente, head of scripted division at MIA, are among the experts taking part in the inaugural pitching event Series Rough Pitch – The Balkan Way on November 16.
The event is aimed at aimed at development stage TV series fiction projects from the Balkan region and is being held during the Zagreb Film Festival and Ljubljana International Film Festivals. It is hosted by the Creative Europe Desk - Media Office Croatia and co-hosted by Creative Europe Media Desks from Bulgaria, Greece, Montenegro and Slovenia.
"I want to strengthen the collaboration between Balkan countries and the established European markets," said Martina Petrović, head of Creative Europe Desk – Media Office Croatia.
The call for participants went out to projects in Albania, Bosnia and Herzegovina, Bulgaria, Croatia, Greece, Montenegro, North Macedonia, Serbia and Slovenia. Eight were selected and are now undergoing a workshop with scriptwriter Valeria Richter and producer Helene Granqvist, taking place in Zagreb.
The projects will then pitch to a jury for the chance of receiving €5,000 for further development. One project will also receive the Series Mania Award, which will give the individual or group representing the winning project accreditations to come to 2022 Series Mania Forum.
Bleis, Capurro and Tridente will be joined on the jury by Inès Huet, writing programme coordinator at Series Mania Forum, and Susanne Spellitz,TV commissioning editor at ORF.
The pitch event has been created in collaboration with the Croatian Audiovisual Centre, Film Centre Serbia, Bulgarian National Film Centre, Film Centre of Montenegro and with the support of Creative Europe Desk Media Offices from Austria and Italy.
Series Rough Pitch – The Balkan Way participants
Banda Balkanica (Alb)
Andamion Murataj (scriptwriter-creator)
Your Man Tony (Bul)
Decho Taralezhkov (scriptwriter), Kamen Kolarov (director), Eleni Dekidis (producer)
Limited Range (Cro)
Mateja Posedi (scriptwriter)
Tomorrow Never Comes (Cro)
Veno Mušinović (scriptwriter), Tamara Babun (producer)
Glitter Ville (Greece)
Asimenia Tsali, Adonis Tsistrakis (creators-scriptwriters)
Fates And Furies (Greece)
Paul Typaldos (scriptwriter, creator and producer)
A House Of Obodin (Mont)
Teodora Kipa (scriptwriter), Branimir Žugić (producer)
Lady Driver (Ser)
Anđela Dubljević, Bojana Babić (scriptwriters)