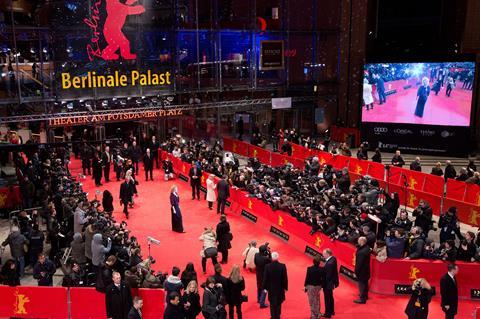 The Berlinale will hold a minute's silence at tonight's (20) opening gala screening of My Salinger Year to mark the loss of life in yesterday's fatal shooting in West Germany.
At time of writing reports varied on the number of victims, ranging from nine to 11. The massacre occurred when a man opened fire in two shisa bars on Wednesday evening in the town of Hanua, 12 miles east of Frankfurt.
It is believed the attack was carried out by a far-right extremist. Police said the 43-year-old suspect had killed himself after they found his body at his home with that of a woman believed to be his mother.
According to reports, Turkish authorities have said at last five of the victims were Turkish.
In a statement the festival said, "With great dismay and sorrow, the Berlinale learned of the fatal attack yesterday in Hanau. Our deepest sympathy goes to the victims and their families.
"The Berlinale stands for tolerance, respect and hospitality. The festival opposes violence and racism.
"At today's Opening Gala of the 70th Berlinale, the International Film Festival will commemorate the victims of Hanau with a minute of silence."
In an earlier statement the festival sought to allay security fears and said high-standard security measures were in place and there was a constant exchange with security authorities in Berlin, which included bag checks and a ban on large items of luggage at Berlinale venues.
Philippe Falardeau's literary drama My Salinger Year opens the festival and stars Sigourney Weaver and Margaret Qualley.