Beta Cinema secures worldwide deals for Labyrinth of Lies, The Farewell Party and Tour de Force.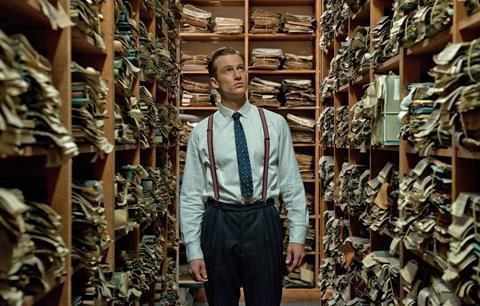 Munich-based Beta Cinema has closed a raft of international sales on three titles that played at the Toronto International Film Festival (Sept 4-14).
Following the sale of North American rights to Sony Pictures Classics, Giulio Ricciarelli's post-war drama Labyrinth of Lies, in which a young attorney sets out to prosecute a man suspected of being a former guard at Auschwitz, went to France (Sophie Dulac Distribution), Italy (Good Films), Portugal (Films4You), Israel (Nachshon Films), Australia (Madman), Taiwan (Swallow Wings) and Brasil (Mares Filmes).
Deals with distributors from UK, Australia, Japan, Spain, Benelux, Scandinavia and Eastern European territories are in final negotiations, according to Beta.
Tal Granit and Sharon Maymon's dark comedy The Farewell Party, which centres on euthanasia, has been acquired for Benelux (Cineart), Spain (Caramel), Portugal (Films4You), Australia/New Zealand (JIFF Distribution), Japan (Asmik Ace), Korea (JINJIN Pictures) and Brasil (Imovision) with USA, France, Scandinavia, Taiwan and Greece in final negotiations.
Christian Züpert's moving comedy-drama Tour de Force, about friends who set off on a bike ride and discover one of the group has a terminal illness, was sold to Japan (Showgate), Taiwan (Joint Entertainment) and South Africa (Ster Kinekor).
Even before the end of shooting, September Film Rights snapped up Benelux-rights for Oliver Hirschbiegel's new German-language feature Georg Elser (working title), a portrait of the resistance fighter who tried to assassinate Hitler in the Munich Bürgerbräukeller in November 1939.