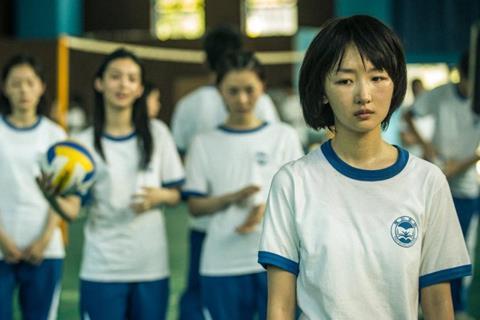 Derek Tsang's China-set youth drama Better Days won the top prize, the Golden Mulberry, at the conclusion of Italy's Far East Film Festival (FEFF) in Udine, which took place as a virtual event (June 26-July 4).
The film, which also won eight prizes including best film at this year's Hong Kong Film Awards, also won FEFF's Black Mulberry Award, selected by Shogun pass-holders.
FEFF's Silver Mulberry went to Malaysian director Layla Ji's debut film Victim(s), while the Crystal Mulberry went to Taiwanese filmmaker Liao Ming-yi's I-Weirdo, which also won the Mymovies Purple Mulberry. Both films received their world premieres at the festival.
The White Mulberry for a first-time director, selected by an international jury (La Frances Hui, Leopoldo Santovincenzo and Mark Adams) went to Lee Sang-geun's South Korean action comedy Exit. South Korea also won the special mention for Kim Young-hoon's Beasts Clawing At Straws.
The festival drew 3,000 accredited pass-holders from 45 countries and 25,000 votes were cast to decide the winner of the Audience Awards. Screenings took place on the MYmovies.it platform, while live events were streamed from the physical location of Udine's Hotel Clocchiatti.
FEFF organisers also observed that 90% of the virtual audience chose the festival's daily calendar over the on-demand library. This year's catalogue, containing full details of the 46 titles including five world premieres in the line-up, has been printed as a physical document.
"We dreamed up and created an actual festival, even if it was online," said FEFF directors Sabrina Baracetti and Thomas Bertacche. "We managed to put together a line-up featuring some extremely important films, many first features and numerous female directors. We sought to maintain the atmosphere that can usually be found in Udine, where for over twenty years an international community has been gathering for the nine days of the festival."
Meanwhile, Antonio Tibaldi's China-US-Italy co-production We Are Living Things picked up the best project award in FEFF's industry platform Focus Asia, which came with $20,000 towards international distribution through a collaboration with 108 Media.
Currently in post-production, the project tackles issues such as migration, protectionism, and border patrols and is produced by Fan He (Enmaze Productions, China), Andrew K. Li (US), Stefano Mutolo (Berta Film, Italy) and Haider Rashid (Radical Plans, Italy).
The next edition of FEFF has been scheduled as a physical event in Udine from April 23 to May 1, 2021.