New BFI research reaffirms alarming diversity trends.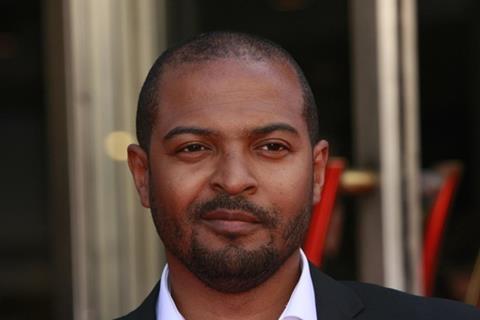 Research conducted by the British Film Institute (BFI) has revealed that 59% of UK films over the last 10 years featured no black actors in a named role.
Only 13% of UK films feature a black actor in a leading role, and 50% of those parts were found in just 47 films, which is less than 5% of the overall total of films surveyed (1,172).
The research was revealed at this morning's [Oct 6] Black Star Symposium at the BFI London Film Festival (Oct 5-16).
BFI creative director and LFF chief Heather Stewart commented that "diversity is one of the biggest issues facing film" and that the new research clearly indicated that "the number of lead roles for black actors has not really changed over ten years".
Further findings from the research include that there are only four black actors in the list of the 100 most prolific actors in the UK – Noel Clarke, Nonso Anozie, Jumayn Hunter and Ashley Walters – and that there were only 15 black actors to have played two or more lead roles in UK films since 2006, five of whom are women.
Noel Clarke was the most prolific black actor in that period with eight leading roles in UK films, including his recent film Brotherhood, which he also wrote and directed.
During a panel that took place as part of the Black Star Symposium this morning (Oct 6), Clarke - speaking alongside Davie Oyelowo (A United Kingdom), Trevante Rhodes (Moonlight), Julie Dash, (Daughters Of The Dust) and Ramy El-Bergamy (on-screen diversity executive, Channel 4) - took the opportunity to question why none of his films, despite their success, had been programmed in the BFI's Black Star Symposium season.
After the event, he took to Twitter to note his admiration for Oyelowo:
DavidOyelowo is someone I know Someone Ive always had respect for. With what he said today he became my hero

— Noel Clarke (@NoelClarke) October 6, 2016
Genre
Further stats revealed by the BFI include that the horror genre was the least likely to feature black actors in lead or named roles, with 67% failing to cast black talent.
The film type most likely to feature black actors was the crime genre, with 65% casting black talent.
Films with subjects including slavery, racism, colonialism, crime and gangs were the most likely to feature black actors.
The BFI Black Star Symposium at LFF kicked off with an impassioned keynote speech from David Oyelowo.
British black actors who have played the most leading roles in the UK since 2006
| Actor | Gender | Number of lead roles in UK films |
| --- | --- | --- |
| Noel Clarke | Male | 8 |
| Ashley Walters | Male | 7 |
| Naomie Harris | Female | 6 |
| Thandie Newton | Female | 5 |
| Idris Elba | Male | 4 |
| Chiwetel Ejiofor | Male | 3 |
| Femi Oyeniran | Male | 2 |
| = Colin Salmon | Male | 2 |
| = Ashley 'Bashy' Thomas | Male | 2 |
| = Gugu Mbatha-Raw | Female | 2 |
| = Lucien Laviscount | Male | 2 |
| = Sophie Okonedo | Female | 2 |
| = Carmen Ejogo | Female | 2 |
| = Roger Nsengiyuma | Male | 2 |
| = John Boyega | Male | 2 |