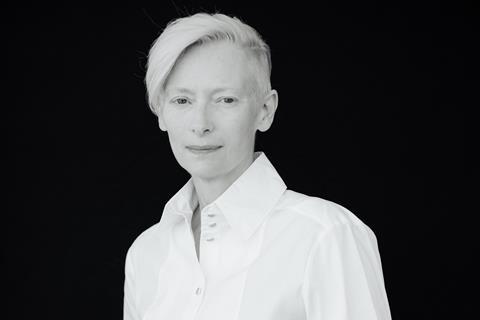 Three rising UK filmmakers will each receive £20,000 through the new Filmmaker Awards: Celebrating Creative Audacity, launched today by the British Film Institute (BFI) in partnership with fashion company Chanel.
A jury led by Tilda Swinton and comprised of BFI CEO Ben Roberts, Le Cinema club founder and producer Marie-Louise Khondji and British Vogue's editor-in-chief Edward Enniful, will reward the three filmmakers who display originality and "risk-taking" in their work.
The nominees will be chosen by a panel of industry experts. To be eligible, nominees must have one or two feature or immersive projects which have either had a UK release theatrically, on an approved streaming service or at a leading film festival.
Applicants will then be whittled down to a shortlist of seven to be reviewed by the jury.
The winners are to be announced on September 29 at BFI's charity event Luminous which helps raise funds for the institute's education work.
The BFI's previous filmmaker awards partnership with Swiss watch brand IWC Schaffhausen has now ended after six years. Previous recipients included Richard Billingham and Saint Maud director Rose Glass.
Under-represented voices
The awards will have a focus on under-represented voices, with all eligible projects needing to meet BFI's diversity standards and at least one of the awards will go to a filmmaker identifying as female/non-binary.
Swinton, who is also a Chanel house ambassador, said: "The Filmmaker Awards will grow this fellowship significantly and the Luminous Gala raises crucial financial support for this indispensable public endeavour. It is my sincere honour to serve this awesome combo initiative in any way possible."
Roberts said: "I am thrilled to be welcoming Chanel as a new BFI partner – as a brand synonymous with quality, excellence, and creativity, it is an honour to have them on board. We have loved designing the BFI and Chanel Filmmaker Awards with them – their passion for film, their unwavering commitment to an artist's creative process, and their dedication to supporting new talent, has made this a natural partnership. I'm grateful to Tilda, Edward and Marie-Louise for making time to be part of the Awards this year – they are an important platform for UK film creatives, and I really can't wait to see the inaugural shortlist."