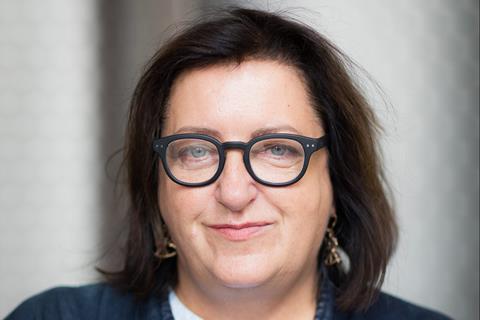 Heather Stewart, a veteran of the British Film Institute, is to step down as creative director in September after 30 years at the organisation.
She will continue as an ambassador and advisor to the BFI as director emeritus, with a focus on strategic archive development and fundraising, and will continue as a guest curator, speaker and writer. The BFI will now look to recruit a new creative director.
When Stewart first joined the organisation, she curated and released the BFI's first home entertainment release, paving the way for the launch of the BFI's DVD label. This led to the launch of the BFI's cinema distribution arm.
She has been creative director for the past 10 years, overseeing the BFI's cultural programmes, with the BFI National Archive at the centre.
Among those paying tribute to her today were filmmakers Martin Scorsese, Steve McQueen, Christopher Nolan and Emma Thomas.
"Heather has worked tirelessly to ensure the long term safety of the world class film collection held by the BFI National Archive," said Scorsese, a long-time champion of film preservation. "Through the outstanding preservation and restoration programme of the BFI, audiences across the world have the chance to rediscover and enjoy British film."
Oscar-winner McQueen said: "Heather has made an amazing contribution to film culture in the UK, developing the BFI National Archive, the public programme at the National Film Theatre, in festivals, and online, and Sight & Sound. All are world class.
"Her sincere belief in public service, and making sure that everyone has a chance to engage with great film, has meant that literally millions of ordinary people across the UK have been able to enjoy their film history, and history as lived through film."
Tenet director and producer Nolan and Thomas said: "Heather's incredible knowledge and love for film culture will be missed enormously. Her advocacy and hard work has meant that audiences today can enjoy real film, on the big screen, all around the world. It's been a privilege to support Heather's outstanding commitment to the art of film."