Isabel Davis, the BFI's head of international since 2011, is joining Creative Scotland to head up the country's Screen Unit.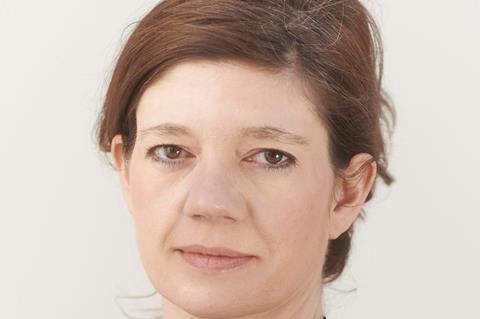 Davis will take up her post in September as executive director of the newly-formed unit, which is a joint initiative between Creative Scotland, Highlands and Islands Enterprise, Skills Development Scotland, Scottish Enterprise and the Scottish Funding Council.
She will remain in her current post until then, with the BFI exploring options for her succession over the summer.
The Scottish government is injecting £10m ($13.2m) into the initiative, which has an overall annual budget of £20m ($26.4m), with a goal to double film and TV production spend in Scotland by 2022/23.
Davis' role will see her tasked with delivering the proposals set out when the Screen Unit was announced, which include making Scotland's Screen sector "internationally competitive and recognised as a centre of excellence for content development and production, talent, skilled craft and technical crews, infrastructure, facilities companies, exhibition and film education."
Davis joined the UK Film Council in 2006 and transferred to the BFI in 2011 when the former was dissolved. She began as senior executive before becoming head of international in 2012. During her time at the BFI, she negotiated the film co-production treaty between the UK and China and the audiovisual co-production treaty between the UK and Brazil.
"The new Screen Unit represents a step change in opportunity for Scotland's screen industries," said Davis. "With a doubling of resources to £20m each year and a shared strategic vision, it's time for Scotland's talented film and TV sectors to fulfil their potential, and to create a highly attractive environment for incoming creative companies and productions."
"The Screen Industries in Scotland are currently experiencing significant growth in terms of production spend, with huge ambition and potential for so much more," said Iain Munro, deputy chief executive of Creative Scotland. "At a time when budgets for supporting screen through Creative Scotland are doubling to help deliver that, I am delighted to announce Isabel's appointment as the executive director who will lead this bright future for Screen in Scotland."