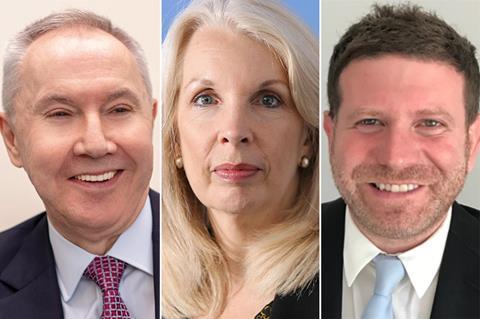 The BFI's UK Creative Content Fund has been launched in London today (June 3) with the goal to raise £20m in its first year. The fund has been set up to take advantage of the UK government's Enterprise Investment Scheme (EIS) to support independent companies working across film and television.
EIS offers tax breaks of up to 30 percent to encourage investments in high-risk companies.
Fund manager Calculus Capital, which specialises in securing EIS and venture capital trust investment, and screen finance company Stargrove Pictures, run by former Ingenious Media executive Stephen Fuss, have been chosen to run the fund. Stargrove will provide "strategic advice" to Calculus and will be the main point of contact for the UK industry.
Stargrove is already identifying in which production companies it might be worth investing. It will then make suggestions to an investment committee set up by Calculus. As a public body, the BFI will not be involved any further in the fund beyond spearheading its launch due to financial services regulations.
The Creative Content Fund aims to encourage private investors to back UK film and TV production companies to create a slate of content, partly to take advantage of the global production boom.
"The companies that we are already seeing are looking to have a slate of projects across a range of platforms," said John Glencross, CEO and co-founder of Calculus Capital. "We are not really seeing companies that are saying, 'We just want to be a film company.'"
The fund aims to invest £1m-£3m in overhead and development spend in individual businesses created in the last seven years, rather than in single film or TV projects.
"We feel that is where the real need is for content companies right now," said Stephen Fuss, founder of Stargrove and former head of independent film & TV at Ingenious Media. The latter invested in films such as Carol, Brooklyn and Selma.
Fuss said the fund was looking for producers with a "commercial mindset, commercial development slate and key talent contacts to get things made."
"The type of support we feel Stargrove can provide is helping content companies with IP development, building finance plans, advising on key points in commercial negotiations and also [to] help source finance and distribution for its projects," he continued. "The type of companies we will be looking for investment purposes are producers with a track record of getting things made; I don't think [the fund] is going to be one for first-time producers."
The fund is also expected to put "priority focus" on diversity and inclusion.
"We think there is an absolute market necessity for this, to go for different, diverse, inclusive content," said Amanda Nevill, CEO of the BFI. "We think this will also attract in a new wave of investors."
The Creative Content Fund is the first time the BFI has worked with the private sector to stimulate equity funding for the film industry. The organisation's involvement in the fund is seen as reassuring both to investors and banks. Nevill said she had talked to Barclays and Coutts about the setting up of the Fund and that both banks gave their "resounding endorsement" to the BFI's association with the Fund.
The fund's creation was one of the key recommendations of the BFI Commission for UK Independent Film, chaired by Lionsgate UK CEO Zygi Kamasa, published in 2018.
HMRC support
The UK's revenues and customs body, the HMRC, has crucially signalled its backing for the fund. "We are glad to be seeing a positive change in how film companies seek and use the investment," a HMRC spokesperson said in a statement today.
The HMRC support is significant given widespread film industry disquiet in recent months about HMRC's perceived hostile attitude toward EIS investment in the film business.
"In 20 years of investing in EIS, that's the first time I've heard HMRC willing to publicly express support for a new venture," said Glencross, who was voted best EIS investment manager at the 2018 Growth Investor Awards.
The fund aims to make its first investment in the next six months.