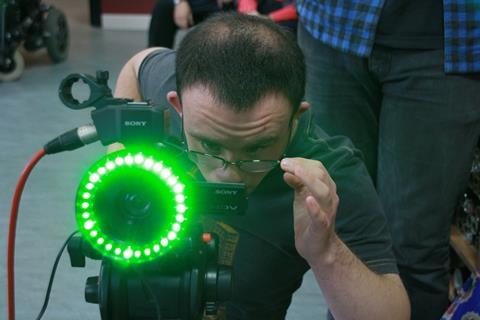 A short film programme for UK filmmakers with a disability based in the North of England is being launched by BFI Network, Film Hub North and Newcastle-based Beacon Films.
Film Routes will select up to three filmmakers to attend workshops run by Beacon Films, a Newcastle-based production and training organisation which works with filmmakers with learning disabilities, autism and additional needs.
Throughout these sessions, the filmmakers will be guided through developing ideas into full scripts for five-minute shorts. They will then be matched with producers to apply for BFI Network Short Film funding.
Film Routes differs from other BFI initiatives aimed at supporting disabled filmmakers as it plans to bring filmmakers with disabilities and funders together at an earlier stage. The initiative aims to help filmmakers to develop ideas, refine scripts and learn skills to develop future film ideas.
Filmmakers considering applying for the programme can attend one of two application support sessions, where a mentor from Beacon Films will present the programme and discuss the application procedure. They are taking place on in Newcastle on January 13, 2020, and in Leeds on January 15, 2020.
Applications for the programme are open to filmmakers in the North of England until January 17, 2020.
The BFI said the partnership with Beacon Films was established after a period of research and assessment of the needs of filmmakers in the North of England. It is intended to address the under-representation of people with disabilities in the industry by fostering an inclusive filmmaking community where distinctive voices are given the opportunity to experiment.
"This partnership with Beacon Films in the North of England adds to other successful regional relationships BFI NETWORK has been fostering with organisations specialising in the training, development and showcasing of work by disabled filmmakers such as 104 Films, Oska Bright and Bigger House Film," explained Jessica Loveland, head of BFI Network. "As a result of this work, we are starting to see a marked increase in applications from disabled filmmakers to our BFI NETWORK funds."