More than 70 years' worth of archival football footage has been made available online as part of the organisation's Britain on Film project.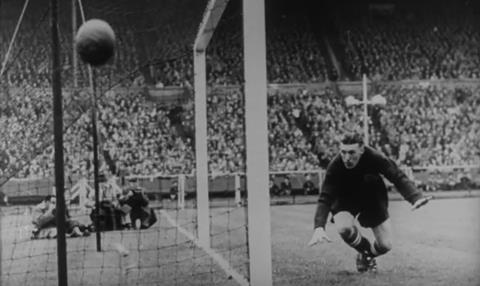 The BFI (British Film Institute) has released a freely accessible online collection of films charting the history of British football spanning from 1900 to the 1970s.
Featuring more than 120 titles, Football on Film is comprised of newsreels, feature films, instructional films and adverts that provide a historical insight into the evolution of the game.
"Having lived and breathed films and football for the last few years it's brilliant that BFI player is releasing this collection. It offers a fascinating insight into the history of the beautiful game," said Greg Dyke, chair of the BFI and president of the Football Association.
Sourced from national and regional archives, Football on Film will include almost every team from today's top two divisions, while also featuring footage from a handful of less prominent and since dissolved teams.
It is part of the BFI's archive initiative, which aims to digitise 10,000 film and TV titles by 2017, and is backed by National Lottery funding and the support of the Esmée Fairbairn Foundation.