Tessa Collinson and Johanna von Fischer will leave the British Independent Film Awards at the end of the year.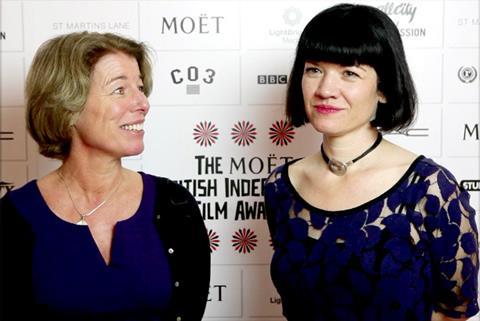 Johanna von Fischer and Tessa Collinson, the long-standing directors of the British Independent Film Awards (BIFAs) are to both step down at the end of the year following the 17th Annual Awards Ceremony (Dec 7).
The awards were founded by Raindance in 1998 and run under the Raindance umbrella until 2006 when Tessa and Johanna became joint directors of the Awards. Between them they have produced the awards since 2001.
The awards will now return to Raindance and the new structure is to be announced later in the year.
In a joint statement, Von Fischer and Collinson said: "It has been a tough decision to move on from BIFA but we are ready to take on new challenges and excited about embarking on a fresh chapter in our careers.
"We are extremely proud of how BIFA has developed over the years and have been fortunate to have the incredible support of the film industry, our Advisory Committee, our partners and a loyal team who have helped to raise the profile of BIFA and without whom we could never have pulled off so many fantastic Awards Ceremonies.
"For now we are currently focused on the selection process and it certainly looks as if 2014 will be a year to remember."
Raindance and BIFA founder Elliot Grove said: "Tessa and Johanna have become synonymous with BIFA. Through their great work theawards have risen to new heights.
"We look forward to working with the industry and stakeholders to develop the next era for the British Independent Film Awards."
Nominations for this year's BIFAs will be revealed on Nov 3.