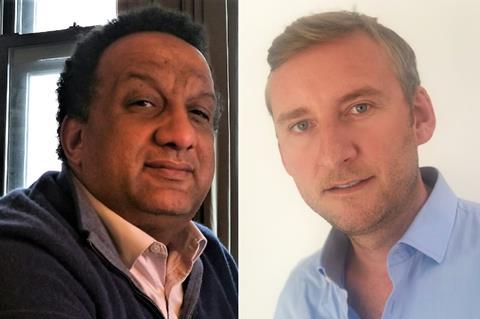 Industry executives Marc Bikindou and Sean O'Kelly have launched production, finance, sales and distribution company Brilliant Pictures and will unveil its inaugural sales slate at the Pre-Cannes Screenings next week.
The company, which has offices in London and Rome, has boarded worldwide sales for several market titles, led by a new feature from Danish director Billie August.
The Oscar-winning filmmaker, who twice won the Palme d'Or with Pelle The Conqueror and The Best Intentions, is set to direct a post-Second World War drama based on bestselling novel Me, You (Tu, Mio) by Erri De Luca.
The slate also includes action thriller Dark Shark, to be directed by Marcus Adams, and true crime thriller Sinsinawa, based on the accounts of a retired NYPD detective surrounding mysterious drownings linked to a serial killer. Set to shoot in New York in 2022, the cast and director for Sinsinawa is set to be announced in the coming weeks.
All three titles are in pre-production, with both O'Kelly and Bikindou serving as producers.
Brilliant Pictures has compiled a library of more than 100 completed features and several TV series and will unveil the full slate at Cannes. In a statement, the company said it aims to bring up to five titles to market each year.
O'Kelly, who has been named chairman of Brilliant Pictures, was previously CEO of the UK's Carnaby International from 2013 to 2018 and left to set up gambling film and media brand rights entity Skyrocket, with which he is still active. His credits include Oscar-nominated Margin Call and cult hit Iron Sky, which he sold worldwide and executive produced.
Bikindou will take the position of CEO and head of international sales for Brilliant and is based in Rome. He previously worked alongside Avi Lerner and Danny Dimbort at Nu Image/Millennium Films and handled sales for The Black Dahlia, Rambo, 16 Blocks, The Expendables and The Paperboy.
Bikindou said the company would produce its own films, with further details to be unveiled at a later date.