Respected Arab cinema expert Intishal Al Tamimi appointed director of the El Gouna Film Festival.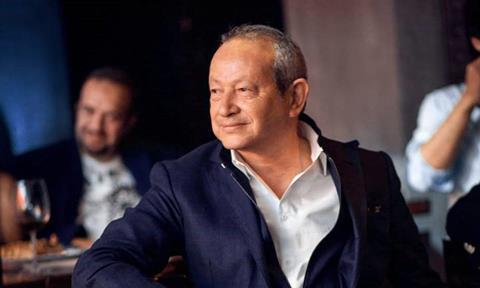 Egyptian billionaire Naguib Sawaris is launching an international film festival in the luxury Red Sea resort of El Gouna with the inaugural edition to take place Sept 22-29, 2017, unfolding under the timely theme of 'Cinema For Humanity'.
"We are honoured to be announcing the launch of the El Gouna Film Festival, which aims to activate the cinematic and cultural scene in El Gouna and create the opportunity to develop, encourage and support all contemporary forms of creative expression in the MENA region, especially for the younger generations," said Sawaris.
The 'Cinema For Humanity' theme was in response to the serious conflicts unfolding around the world today, he added.
"Art has always been a means of uniting people and this is why the chosen theme for the GFF is 'Cinema for Humanity'. We hope that this festival will have a positive impact on our society at large and will position us as leaders in the film-making industry," he said in a release announcing the creation of the festival.
Many Arab film industry professional are describing the event as the successor to the Abu Dhabi Film Festival (ADFF), which was a key autumn date on the calendar for cinema professionals in the region until it was shuttered in 2015 when the Gulf State restructured its media and entertainment industry strategy.
This comparison is due in large part to the fact that respected and popular Arab film expert Intishal Al Tamimi (below) - who played a central role in shaping ADFF - has been announced as the director of the nascent GFF.
Al Tamimi was ADFF's director of Arabic programming and also worked closely with the region's film-makers through his position as head of the Sanad Abu Dhabi Film Fund, which was also wound down.
Beyond this, GFF's timing in September and planned format of a programme of Arab titles and international cinema as well as a strong industry platform are similar to that of ADFF.
The first edition will feature three main competition strands for best feature narrative, best feature documentary and best short film. The sizeable cash prizes are currently being set and the call for entries is due to open on May 23, with a submission deadline of July 31.
Al Tamimi told Screendaily his aim was to build a programme combining the best current Arab films available with international titles, some of them premieres, some coming directly from Venice, Toronto and San Sebastian.
Arab and international titles will compete side-by-side in the main feature competitions, but there will be additional prizes aimed specifically at the Arab contenders, he noted.
Strong industry programme
Al Tamimi said he was also determined to create an industry platform which was as strong, if not stronger than that of ADFF.
Under its initial plan, GFF has created CineGouna Platform, a creative and business hub focused on two key initiatives: CineGouna Springboard and CineGouna Bridge.
The CineGouna Springboard will support Arab directors and producers in the development and post-production stages of their projects, with artistic and financial support.
The CineGouna Bridge will foster links between the Arab film world and the international cinema industry through a programme of workshops, round-tables, workshops and master-classes.
""From its very first edition, the festival will be an unmissable annual rendezvous for film professionals and film lovers from Egypt the Arabic countries and indeed from all over the world. We hope to nourish a new wave of cultural awareness that promotes mutual understanding and compassion beyond borders, which is one of the main objectives of the founders and partners of the Festival." said Al Timimi.
Sawaris said Al Tamimi has been appointed in the role for his, "extensive experience in conceiving and implementing similar large-scaled projects."
Other key initiators and backers
Other key initiators of the festival project were named as actress and producer Bushra Rozza, best known internationally for her role in Bus 678; Amr Mansi, an international events organiser who is CEO of I-Events and producer Kamal Zadeh. A number of business people and sponsors had also come on board including Samih Sawaris, founder of the El Gouna resort.
The entire team will be attending the Cannes Film Festival this year.
Luxury Red Sea setting
Set along the 10km of Red Sea coastline, on the opposite shore from that of El Tor or Sharm El Sheikh, the El Gouna resort boasts some 17 hotels and a host of entertainment facilities, including a number of functioning cinemas. A new large open-air auditorium with a wide screen will host the opening and closing ceremonies and gala screenings, the release revealed.
The launch of the festival in El Gouna comes during a tough period for the tourism industry in Egypt, which has seen visitor numbers slump amid terror attack fears following the downing of Russian jet carrying holidaymakers and other incidents, but there have been green shoots of recovery in the early part of 2017.
"Through hosting a prestigious film festival as such, that will impact artists and participants on a global scale, we hope that people realize that Egypt is still a safe haven that offers a multitude of services and unique experiences," said Samih Sawiris.