EXCLUSIVE: TF1 to unveil project in presence of Alain Prost.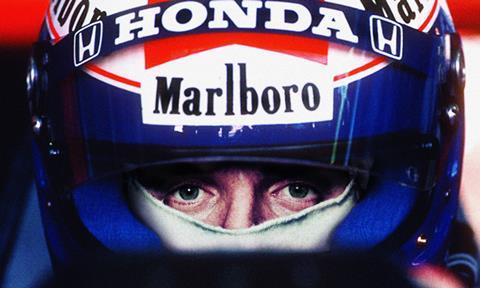 Formula One champion Alain Prost flies into Cannes this weekend for a presentation of Julien Leclercq's upcoming biopic Prost, retelling his life story through his close relationship with late brother Daniel and his on-track rivalry with Ayrton Senna.
"It's a story of brothers in two parts. In the first part, we see his relationship with his brother Daniel, who was passionate about racing. He died around the time Senna came into Prost's life. The pair were rivals, even when they were on the same team, but after Prost retired they became close," said Paris-based Julien Madon, who is producing under his Labyrinthe Films banner which he runs with Leclercq. Mars Films is also on board as co-producer and French distributor.
TF1 Studio, which is handling international sales, will present the €17m project to buyers on Monday in the presence of Prost, Leclercq and Madon.
French actor Guillaume Gouix, whose recent credits include Lucas Belvaux's political drama Chez Nous and hit TV sci-fi series Les Revenants (The Returned), has signed to play Prost. The role of Senna is under negotiation.
Other cast members include Olga Kurylenko and Ana Girardot, in the roles of Prost's two wives, and Richard Barry.
Madon previously produced Leclercq's high-octane thrillers such as Braqueurs and The Assault, re-enacting the real-life storming of a hijacked Air France plan by French special forces.
The 13-week shoot is due to kick off in late August at the historic Magny-Cours racetrack, the former home to Formula One racing in central France, for delivery in May 2018.