Marvel Studio's latest superhero epic Black Panther has rocketed up to $81.5m at the international box office.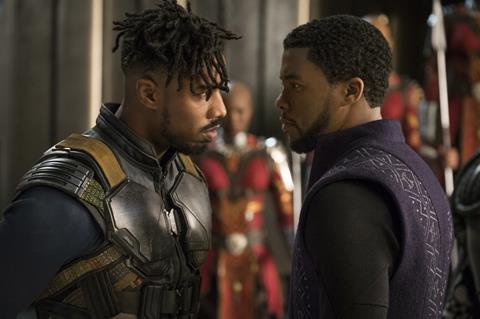 Disney's highest performer outside of the US, where the film opened yesterday (Feb 16), is the UK on $14.4m to-date, followed closely by Korea on $14.3m, though the latter opened one day later.
Brazil and France have flown past $3m after opening on Thursday (Feb 15).
New opener Mexico saw the film take a huge 70% market share on Friday with $2.4m.
The film is now open in 69% of the international marketplace, with Russia, Japan and China still to come.
In the US, Black Panther posted a first-day domestic total of $75.8m on Friday – the eighth biggest day in industry history – and is eyeing a four-day opening in the $190m - $210m range.
The film currently stands at $157.3m.