Reed Morano, riding high after critical acclaim for The Handmaid's Tale, to direct spy thriller.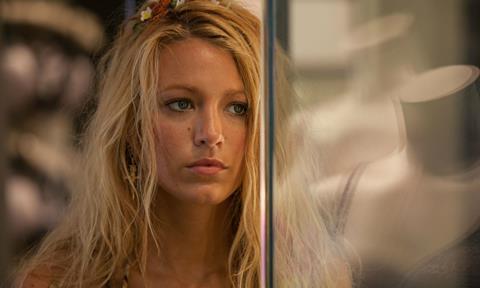 Blake Lively will star in spy thriller The Rhythm Section for James Bond producers EON Productions and IM Global.
Reed Morano (below), who directed the first three episodes of Hulu and MGM's Emmys hopeful The Handmaid's Tale, is scheduled to direct the first in what is conceived as a series based on Mark Burnell's 'Stephanie Patrick' espionage novels.
The producers anticipate a production start later this year, with shooting likely to take place in the UK, Ireland, Spain, Switzerland and the US.
IM Global is financing The Rhythm Section and London-based EON's Michael G Wilson and Barbara Broccoli, who have produced the last eight James Bond films, serve as producers.
IM Global founder and CEO Stuart Ford and head of production Greg Shapiro will serve as executive producers alongside author and screenwriter Burnell. IM Global and WME Global handle worldwide rights.
The Rhythm Section centres on Stephanie Patrick, who adopts the persona of an assassin to track down the people responsible for killing her family on a flight she was meant to be on.
Lively recently demonstrated her action chops in Sony's hit shark thriller The Shallows. Morano is no stranger to suspense, having served as director and executive producer on Emmys hopeful The Handmaid's Tale. Her credits as a cinematographer include Frozen River and Kill Your Darlings.
"We are thrilled to be bringing Mark Burnell's The Rhythm Section to the big screen with our partners at IM Global," Wilson and Broccoli said. "It is exciting for us to be working with the immensely talented team of director Reed Morano and actress Blake Lively who have a strong vision for this very compelling story driven by a female protagonist".
Ford added: "In Stephanie Patrick, Mark [Burnell] has created a unique female heroine who turns so many of the current cinematic clichés surrounding so-called 'kick-ass' female leads on their head. To be bringing such a fresh, realistic and bold international thriller to the big screen with EON Productions, Reed and Blake is an exciting proposition for us all at IM Global."
IM Global and EON are collaborating on Paul McGuigan's upcoming romance Film Stars Don't Die In Liverpool starring Annette Bening, Jamie Bell and Julie Walters.