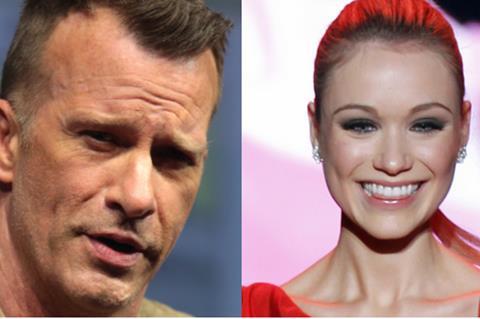 Bleiberg Entertainment has come on board and will launch international sales in Cannes on dark thriller The Orchard starring Thomas Jane and Katrina Bowden.

Production has commenced on the project, which marks a return to genre films for Jane after starring roles in the likes of Stephen King adaptations The Mist and Netflix's 1922, as well as The Punisher, Before I Wake, Blumhouse's The Veil, and last year's The Predator.
Michael Caissie makes his feature directorial debut on the project, which centres on a sheriff who gets called to an orchard where three teenage sisters have been attacked by a band of young delinquents. Arriving on the scene, the lawman soon realises a malevolent force lurks within the grounds that will drag everyone into a fight for their lives.
The cast includes Jay Mohr, India Ennenga, Amanda Wyss, and Sean Patrick Flanery.
Bleiberg Entertainment serves as executive producer on The Orchard and will open talks with buyers through its Compound B genre division on the Croisette next month.
Cheyenne Enterprises' Arnold Rifkin is producing the film along with Clayton Turnage, Leah Sturgis, Christopher Sherman, Mohr and Caissie. Executive producers are Ehud Bleiberg, Nicholas Donnermeyer, Matthew Helderman, Luke Taylor, Josh Chewerda, and Gato Scatena.
Caissie previously wrote and co-produced Hangman starring Al Pacino and Karl Urban.
Bleiberg's Cannes slate includes the Martin Campbell adventure film Treasure Of Ali Baba And The 40 Thieves; Brad Furman's People Not Places starring Shirley MacLaine; exorcism thriller The Assent starring Robert Kazinsky; and thriller Coyote Lake with breakout Riverdale star Camila Mendes.
Bleiberg's British crime film Avengement opens in US theatres via Samuel Goldwyn Films on May 24.