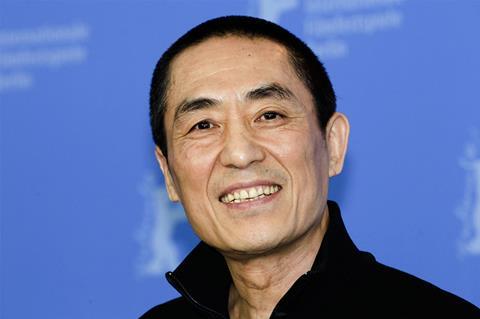 Alex Walton and his Bloom sales team are kicking off talks at AFM with international buyers on marquee titles Shadow from Chinese master Zhang Yimou and Destination Wedding starring Keanu Reeves and Winona Ryder.
Endeavor Content, the recently rebranded entity comprising WME Global and IMG's film and scripted series finance and sales groups, represents US rights to both projects. In August parent company WME|IMG – now rebranded as Endeavor – acquired a majority stake in Walton and Ken Kao's Bloom.
Zhang is in post on the Mandarin-language martial arts period drama Shadow, about a king who attempts to lead his displaced people out of exile, and those who play a role in his mysterious plans.
The cast includes Deng Chao, Sun Li, Zheng Kai, Guan Xiaotong, Wang Qianyuan, Wu Lei, Hu Jun, Wang Jingchu. Yimou and Wei Li wrote the screenplay. Perfect Village Entertainment and Le Vision Pictures are co-producing and Ellen Eliasoph and Catherine Pang serve as producers.
Victor Levin wrote and directs the rom-com Destination Wedding, which stars Reeves and Ryder as wedding guests who despise the bride and groom and the event itself and yet find themselves drawn to each other over the course of three days.
Sunshine Pictures' Gail Lyon, Elizabeth Dell, and Elevated's Cassian Elwes produce alongside The Fyzz Facility's Robert Jones and Wayne Marc Godfrey, who fully finance the project.
Bloom's slate also features Jake Scott's The Burning Woman with Christina Hendricks, Sienna Miller and Aaron Paul; and Michael Damien's High Strung: Free Dance starring Juliet Doherty, Harry Jarvis, Thomas Doherty and Jane Seymour.