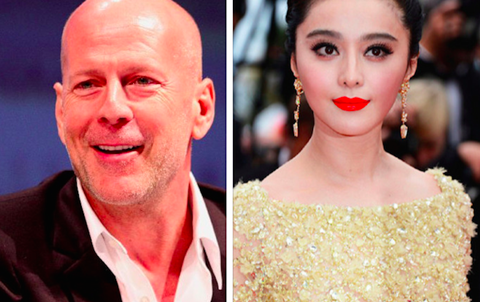 Blue Box International has acquired worldwide sales rights to The Bombing, a Second World War drama starring Bruce Willis and Fan Bingbing.
Director Xiao Feng is in post on the story about an American Air Force commander who leads a Chinese squadron into battle against the Japanese during the wartime air raids on Chongqing.
Yang Butang and Jimmy Jiang serve as producers and Mel Gibson on board in a new role for him as art director and creative supervising producer. China Film Co. Ltd. Is financing The Bombing with Origin Films (Beijing) Investment Co. Ltd., Shanghai Nangou Films Co.Ltd, Shanghai Film Group, and Hollywood International Film Exchange.
Pia Patatian and Danny Dimbort of Capstone Media Group subsidiary Blue Box International will launch sales at MIPCOM, which runs in Cannes from October 16-19.
The Bombing is in post and is anticipated to open in China in 2D and 3D via China Film Group in the first quarter of 2018 on 30,000 screens.
"We are delighted to be partnering with China Film Group and Hollywood Int'l Film Exchange to bring this amazing true story to our international partners," Blue Box International head of sales Patatian said. "Coupled with a stellar cast and the creative collaboration with Mel Gibson, the film has the perfect combination for a rich and dynamic theatrical experience for the worldwide movie audience."
Director Feng made his theatrical debut on the war drama Hushed Roar starring Zonghan Li, Yun Liu, and Tenma Shibua.