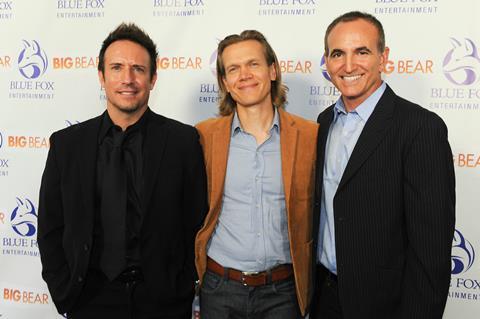 Los Angeles-based Blue Fox Entertainment has launched Red Hound Films, a full service global digital and VOD distribution company specialising in innovative and provocative independent films.
Blue Fox Entertainment partners James Huntsman, Andreas Olavarria and Todd Slater will oversee day-to-day operations of the new platform, which will receive the full support of Blue Fox's marketing and publicity departments.
Starting in May, the principals plan to release more than 20 features a year through the new label, more than doubling the overall distribution slate.
"As we continue to build upon our relationships with agencies, independent producers and top-tier film festivals, it became clear that we needed to increase our service offerings to meet the needs of the market," Blue Fox Entertainment's partners said in a joint statement.
Red Hound Films slate already includes titles such as South African action thriller Hunting Emma starring Leandie du Randt as a pacifist on the run after she witnesses the murder of a police officer; apocalyptic sci-fi The Outer Wild from Philip Chidel about a runaway girl and a rogue bounty hunter in search of a fabled sanctuary; and electronic silent narrative feature Electric Heart from Benjamin Mattingly, which chronicles a man's road trip to a music festival in pursuit of love and adventure.
The roster includes winning Australian director Dee McLachlan's supernatural thriller Out Of The Shadows, about newlyweds that must enlist a renegade demonologist to save their baby; and the one-shot POV zombie thriller Eyes Of The Dead from director Ben Samuels that immerses the audience in a fight for survival.