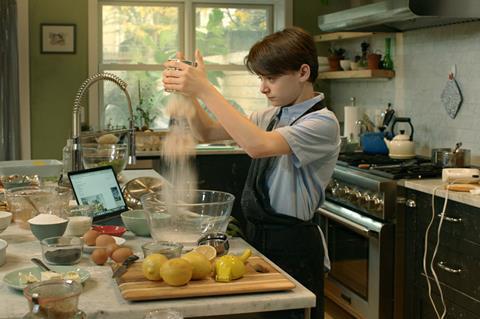 Blue Fox Entertainment has launched sales at EFM on the coming-of-age comedy Abe starring Noah Schnapp from the Netflix show Stranger Things.
Brazilian documentarian Fernando Grostein Andrade made his narrative debut on the film, which premiered at Sundance and centres on a 12-year old boy from Brooklyn who dreams of being a chef.
Instead of going to the traditional summer camp his parents signed him up for, he sneaks off to Manhattan to work with an innovative street chef with hopes of using his culinary skills to unite his multicultural family. Rounding out the cast are Seu Jorge, Mark Margolis, and Dagmara Dominczyk. Blue Fox will screen Abe for buyers in Berlin.
Andrade co-wrote the screenplay with Lameece Issaq, Jacob Kader, and Christopher Vogler. The film is a Spray Filmes production in partnership with Gullane Filmes. Noberto Pinheiro Jr. and Carlos Ciampolini of Spray Filmes served as producers alongside Fabio Gullane, and Caio Gullane of Gullane Filmes. Spray Filmes and Gullane Filmes, were behind the Brazilian TV series Jailers.
"Abe is a family film with a Chef-meets-Karate Kid feel that everyone can relate to," said Blue Fox Entertainment head of international sales and acquisitions Lisa Gutberlet. "Noah Schnapp really shows off his acting chops as does Seu Jorge in a breakout performance. Director Fernando Grostein Andrade's first narrative feature is one audiences around the world will surely find delicious."
"Food can bring people together because it's a connection with the best of the childhood memories we have," added Andrade. "This doesn't mean that we can solve the Middle East crisis with hummus, but food is a getaway to out hearts and capable of changing people's mindset."
Blue Fox Entertainment's Todd Slater, Gutberlet and Audrey Delaney negotiated the deal with Team Up Entertainment founder Carolina Vianna on behalf of the filmmakers.