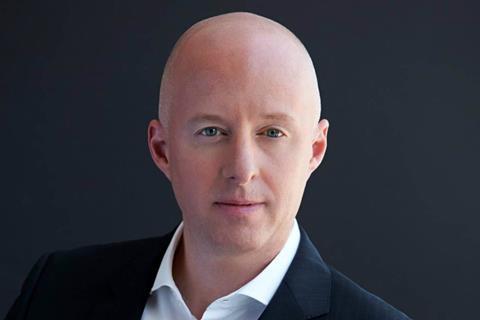 Longtime NBCUniversal executive Chris McCumber has been named president of Blumhouse Television, the ITV Studios-backed TV division of horror king Jason Blum's film operation.
Jeremy Gold, who became president of the division after the recent departure of his co-president Marci Wiseman, becomes president of production for Blumhouse Television, reporting to McCumber.
McCumber, who will oversee all aspects of Blumhouse's television business, served as president of entertainment networks at NBCUniversal, overseeing the film and TV giant's USA and Syfy cable networks and greenlighting such series as Mr Robot and The Sinner.
Blumhouse's TV division, in which ITV Studios has a 45% stake, is known for feature spin-off basic cable series The Purge and premium cable mini-series including Sharp Objects, The Loudest Voice and The Good Lord Bird.
Commenting on the new appointment, Blumhouse CEO and founder Jason Blum said: "As the proliferation of streaming services and buyers is at an all-time high, we see a tremendous opportunity in bringing Chris McCumber on-board to head the company and continue to help us scale our television business.
"Jeremy Gold [and former co-president Marci Wiseman] helped take our television business to a whole new level three years ago," Blumhouse continued, "when they joined our burgeoning company, and I'm thrilled Jeremy is staying on to help to continue to build the company and oversee our growing slate for the television marketplace, where we have so much going on now, and anticipate having even more."
McCumber added: "I have a ton of respect for what Jason and Charles (Layton) have built in Blumhouse, and with the exponential growth in audiences and the insatiable appetite for programming, there hasn't been a more interesting time to explore new creative avenues."