Trial screenings of English-language films with Polish-language subtitles or dubbing are set to take place in the UK as studios look to tap into the country's growing Polish cinema-going market.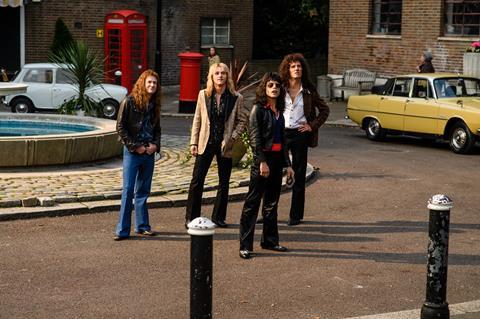 Mainstream Polish-language films have been performing notably well in the UK in recent years. Recently, Clergy (Kler) posted the best ever opening for a Polish film in the country, grossing £1m in its opening weekend – it is now up to £1.3m after two sessions.
Film studios now seem to be taking note of the potential in the UK's Polish audience. Two of them, Fox and Sony, are planning trial film releases with Polish subtitles or dubbing, in collaboration with Paul Sweeney at consultancy outfit Ad-Hoc Film.
Queen biopic Bohemian Rhapsody, the 20th Century Fox release, is set to be the first English-language title to be released in UK cinemas with Polish subtitles. Up to 25 locations will play the version of the film on November 9 and 11, including multiplexes and indie chains.
Fox also teed up the release by playing a Polish-subtitled trailer for Bohemian Rhapsody in front of screenings of Clergy.
The screenings are being run in conjunction with distributor Phoenix Productions, the company behind the UK releases of many Polish language hits including Clergy. Paul Sweeney consults on its UK distribution. Phoenix also released Polish title Botoks last year, which was the UK's second-highest-grossing foreign language release in 2017.
Sony Pictures will also test the idea, and will be rolling out a number of screenings of a Polish dubbed version of animated feature Spider-Man: Into The Spider-Verse this Christmas, to coincide with the film's release in Poland (the UK release is December 12).
Paul Sweeney said that the "phenomenal success" of Clergy had inspired his company Ad-Hoc and Phoenix to "bring more content to these audiences". He estimates that only 10-15% of the UK's Eastern European population attend cinemas, and that there is "massive scope to increase the audience and make the venues much more inclusive".
Sweeney said he is now speaking to the UK branches of more film studios about the project, as well as further exhibitors.
"We at Fox recognise the ever-evolving customer landscape and the opportunities this presents. Having successfully produced and distributed Indian/Bollywood films over the past nine years we were aware that Polish nationals have now overtaken Indians to become Britain's biggest immigrant group," added Andrew Turner, UK sales director for Twentieth Century Fox.
"Since the Polish box office business really hit its stride in 2016, it became yet another recognised competitor to be aware of when releasing our films. Any opportunity to reach out to such a new market with our content needs to at least be considered and potentially explored," he continued.
Paul Hoy, director of sales and distribution at Sony Pictures in the UK, added that it was "a first for Sony" and that the company hoped it would help the film reach "a new and expanding audience throughout the UK".