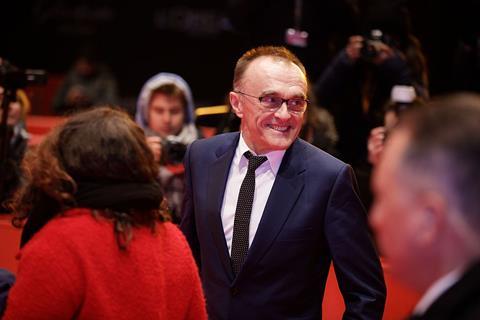 In the wake of Danny Boyle's departure over creative differences, Hollywood has been abuzz this week with speculation that Bond 25 may not now be able to make its November 2019 release date and could get pushed into 2020.
As EON productions and MGM scramble to find a new director and, possibly, a new script, the turmoil throws into question the stability of the current release date of November 8, 2019, through MGM and US distribution partner Annapurna Pictures. EON partners Michael G. Wilson, Barbara Broccoli and Daniel Craig announced Boyle's departure earlier this week on the official 007 twitter feed.
Screen understands at this relatively early stage following the Boyle announcement that Bond 25's international distributor Universal is tentatively holding on to its launch dates while EON and MGM race to resolve the matter. The scheduled UK date is October 25, 2019.
The logistical complexity of the James Bond franchise – with its multiple locations, the challenge of coordinating the schedules of global A-list talent, intricate set-ups, and time-consuming special effects – means that unless the filmmakers can move forward in short order with a new director and a script everybody can agree upon, Bond 25 could well be looking at a 2020 release.
Production had been earmarked for early December. The UK's Pinewood Studios would host part of the shoot, besides other global locations.
Traditionally Bond films open in the winter, however the filmmakers might well baulk at a one-year delay, raising the possibility of a summer 2020 release. While a James Bond film could hold its own against most tentpoles, the early schedule for that summer has May populated with Untitled Marvel Movie, Godzilla vs. Kong and Maleficent 2, while June brings The Six Billion Dollar Man, Untitled Pixar Animation, and Untitled Fox/Marvel Film II.
In store for July 2020 at this early stage are Minions 2, Untitled Universal Event Film II – Bond 25's international distributor Universal may have something to say about cannibalising its own releases – as well as Untitled DC Film, and Untitled Marvel Movie. August promises untitled releases from Paramount Animation, Warner Bros, and Universal.
MGM declined to comment for this article.