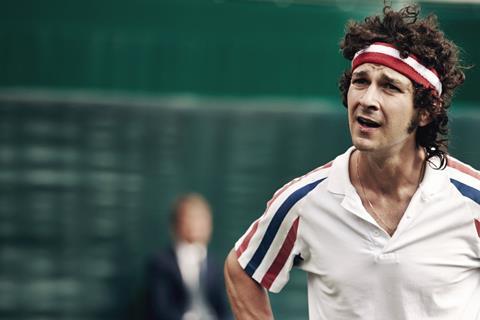 Tennis drama Borg/McEnroe will open the 2017 Zurich International Film Festival (Sept 28 – Oct 8).
Director Janus Metz Pedersen and Sverrir Gudnason, who plays Björn Borg, will attend the screening on September 28. The film co-stars Shia LaBeouf as a Borg's rival John McEnroe.
The title also opens this year's Toronto International Film Festival on September 7.
Borg/McEnroe tells the story of the rivalry between the cool swede Bjorn Borg and hot headed American John McEnroe, which culminated in their epic 1980 Wimbledon final.
SF Studios is handling international sales of the film.
Ronnie Sandahl wrote the screenplay, with Stellan Skarsgård, Tuva Novotny and Robert Emms rounding out the cast.