EXCLUSIVE: The fledgling company has revealed its first two investments.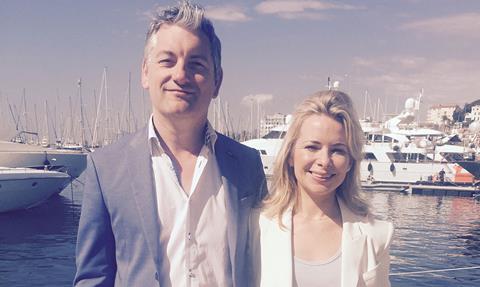 Boudica, the female-focused film finance initiative which was launched by Rebecca Long and Ian Davies [pictured] at this year's Cannes Film Festival, has revealed its first two investments here in Toronto.
The first project is feature documentary We Are A Thousand, which will recount the story of how an Italian marine biologist and his friends managed to persuade American rock band the Foo Fighters to perform in their home town, Cesena, in November 2015.
The documentary will be directed by debutant Anita Rivaroli, who was a part of the efforts to get the band to Italy, and produced by Caterina Turroni (Pompeii: Back From The Dead). The film is currently in production and is being lined up for a summer festival premiere in 2017.
The second film will be music-led coming-of-age film Kat And The Band. EE Hegarty makes her feature debut on the project, which has a script from Michael Mueller, Stella Nwimo will produce. Dougie Poynter, known as a member of the band McFly, will star in his first main film role, production is scheduled for Spring 2017.
The company's initial slate will feature six to eight projects, with the remainder set to be announced at November's AFM and February's Berlinale. The total slate of investments will amount to $1m.
Boudica offers production and completion finance for films that meet a number of criteria set around the aim of increasing the employment of women in the film industry.
"The response to our launch in Cannes earlier this year has been fantastic, both from investors and from film-makers," said Long. "We had initially aimed at investing in 3 films a year, but we expect to back up to 6 - 8 films in the next 9 months, such has been the response."
Boudica is supported Women in Film & TV (UK).